Travelling by campervan with PH
PHA UK member Lois Parker enjoys regular foreign adventures with her husband, whilst living with pulmonary hypertension. She wrote us this letter to share her experiences of travelling in a campervan – without the worry of flight oxygen, airport security or fit-to-fly letters.
My husband and I have always been keen campers, caravanners, motorhomers and now campervanners. So, when I was diagnosed in 2012 with pulmonary hypertension (CTEPH), we saw no real need to change the style of our holidays.
I remember well, sitting in bed at my specialist centre, having my medications explained to me, and saying "but we are due to go to France next week for a month in our motorhome"!
Everyone was very helpful, and before the diagnosis had really sunk in, we were setting off towards Portsmouth for our ferry to Santander in Spain. I had a whole month's supply of Heparin to self-inject as I couldn't start the Warfarin until we were back home, and able to have INR checks at my GP surgery.
We had a wonderful holiday, travelling from Spain over the Pyrenees, including walking in the Cirque De Gavarnie, which was beautiful. Of course, I had to pace myself and remember my medication, but it was well worth it. We continued up to Carcassone – it was a bit tough climbing up the steep streets! And on to Bergerac and Cognac, where we had to taste the local brew. All too soon it was time for the ferry back to England.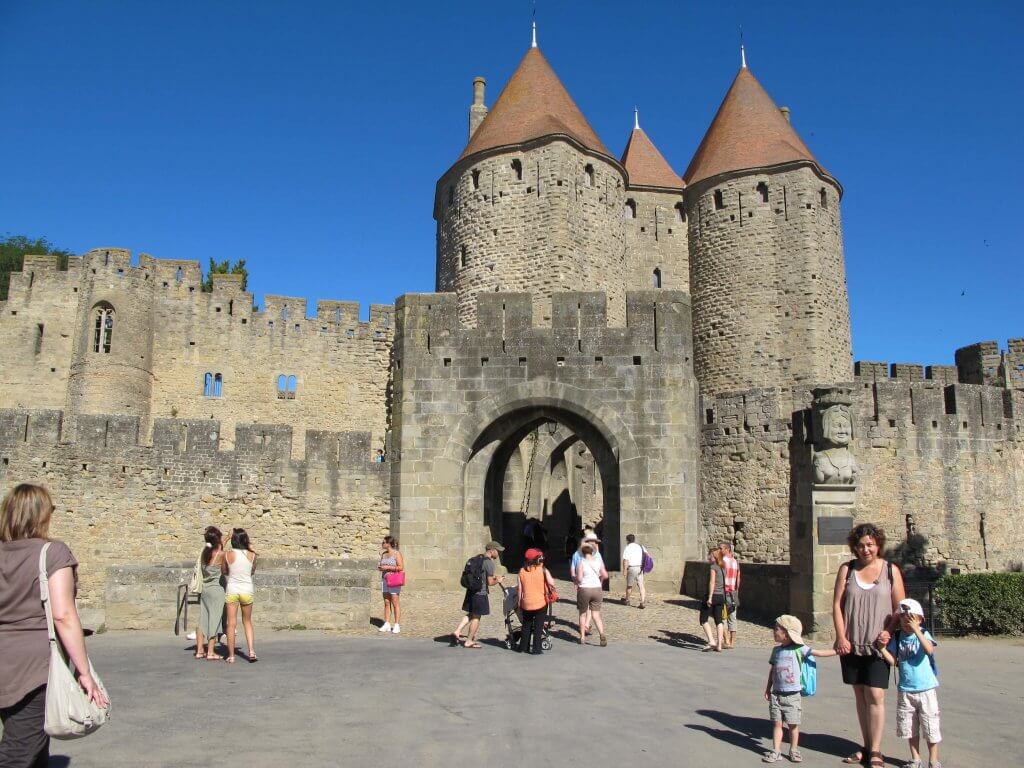 Since then our annual trips have been to the French Alps, Holland, Germany, Denmark, Switzerland and Norway.
We returned a little while ago from a six-week adventure to drive our campervan up to and beyond the Arctic Circle in Norway. We went by ferry from Harwich to the Hook of Holland, drove across Germany and up into Jutland, Denmark, for another ferry across to Gothenburg in Sweden. Then a fast drive up to Oslo, continuing to Lillehammer, Trondheim and across the Circle to Bodo.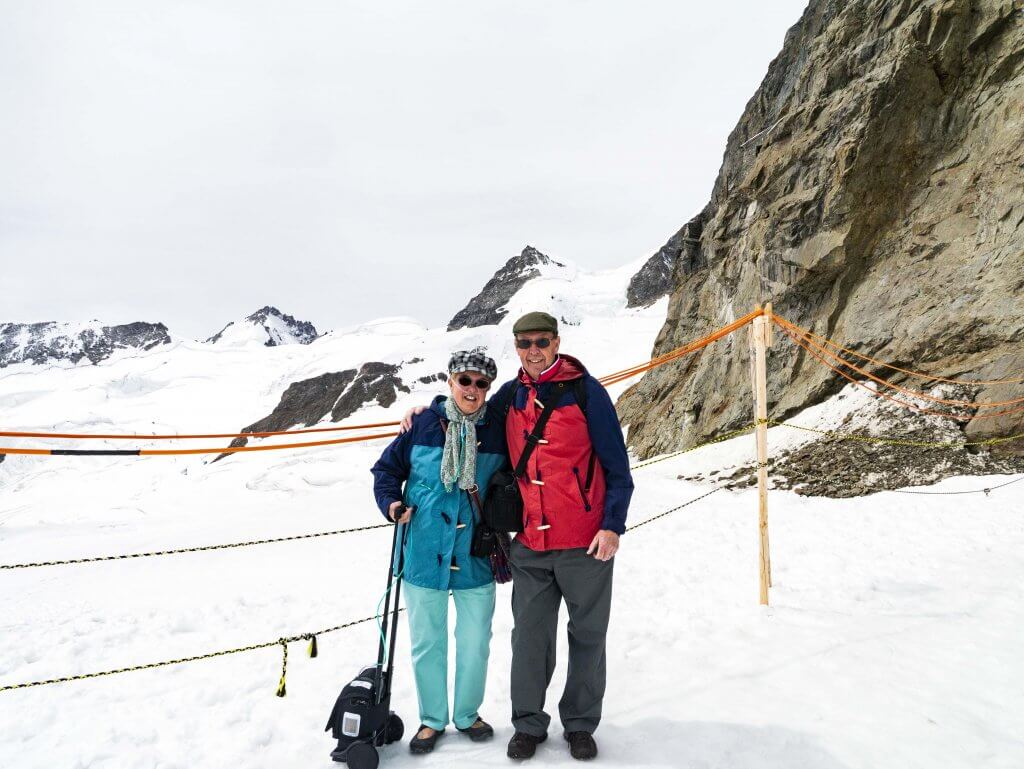 It was cool, clear and sunny at the Arctic Circle Centre, where there was a small museum, café and shop. Apart from that, the area appears very barren, and windswept, with snowdrifts in places, and stone cairns left by visitors. From the top of the hills you can see for miles, but it is a hard, cold beauty.
We then started down the tourist route named the Kystriksveien, 650 kms, which would lead us back down across the islands and through the fjords to Steinkjer, a much prettier way and with lots of interesting places to see.
The scenery was magnificent, with forests, mountains, fjords and lakes at every turn. Bergen was our last big destination in Norway, with its fascinating museums and beautiful shops. Then it was several short hops to catch a ferry back to Denmark for the drive through Jutland, Germany and Holland. It was another brilliant holiday, travelling 4300 miles in total, staying on 30 different campsites, using 17 small and four large ferries over 43 days.
We use our campervan all year round, travelling around the UK, meeting up with family and friends. I don't have to worry about 'Fit to Fly' letters or taking all my medications through airport security, or booking oxygen for the flight. I take a small portable oxygen concentrator for night time use, and I did once drag it around at the top of the Jungfrau, making all the others with altitude sickness very jealous!
We always carry our EHIC cards so that if either of us becomes ill, we are entitled to healthcare in other European countries. Obviously, we have travel insurance and our campervan is covered by a very comprehensive insurance too. Sometimes I have to organise an early delivery of my drugs and prescriptions from my GP, but that is no trouble.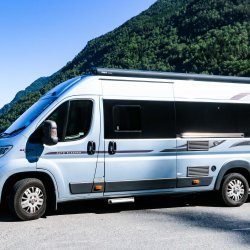 Every day of our holiday is different, and we can do as little or as much as we wish. Our route is not fixed, so plans can easily be changed.
Sometimes I have needed to ask permission of specialist centre team for flying in a hot air balloon or climbing a mountain (by train!), and I hope we will be able to continue doing such things.
So, watch out for us travelling around – and think about doing it yourselves. It's a great life.
Other Features You May Be Interested In