Many of us are holidaying in the UK this summer (out of choice or necessity!), and domestic breaks can be just the tonic when you live with pulmonary hypertension. In this blog, Tess Jewson looks back on a week in the Peak District, where with some adjustments and assistance, she was able to join in all of the fun…
We have just returned from an amazing holiday in the Peak District. It was a much-needed break and get-away after being isolated in our home throughout the pandemic. This holiday was previously booked for 2020 to coincide with our friends wedding. Sadly both the wedding and holiday got postponed.
We went on holiday with our close friends Vincent and Michael and we stayed in a beautiful cottage in the village of Buxton. Shenton Cottage was so lovely with a log fire, spacious rooms and a hot tub in the garden. We were spoilt with some homemade scones upon arrival and we made good use of the hot tub… it was in use everyday! We met the owners, who live next door and they were so welcoming and helpful and I played with their dog a few times! We definitely recommend staying there, if you're thinking of taking a holiday in that area.
We took my wheelchair and I rang my oxygen company to arrange a delivery to arrive at the cottage for when we got there. It was all very smooth and easy to arrange. The cottage had stairs, which I'm not used to, so the oxygen was definitely needed to help me to walk up and down the stairs.
We visited the village of Buxton and had an explore of what it had to offer. It was very hilly, but Terry was amazing and pushed me around in my wheelchair. It was very interesting to hear the story of the famous Buxton water and it definitely tasted better than our water here in Essex!
The cottage was self-catering, and we took it in turns to cook the evening meals. Vincent is an awesome cook and we ate some delicious meals. We were very lucky with the weather. with only a couple of rain showers here and there, so of course we had a BBQ. 
We visited Poole's Cavern, which was also very interesting. Again, this is accessibility friendly and Terry was able to push me throughout the cave in my wheelchair. There were a few steps now and then, but I could get out and walk them. It was all very manageable. After the cavern we trekked up the hill to Solomon's Temple. Terry pushed me all the way, I don't know how he did it, but with a few stops along the way, we got to the top and the view all around was beautiful. Also, check out Miles Without Stiles for all accessibility routes around the Peak District.
One of the mornings, Terry and I got up at 3am and drove to Surprise View. We sat on the rocks with our hot water bottles and hot chocolate and waited for the sunrise. It was a little cloudy, but the view of seeing the sunrise over the Derbyshire hills was breathtaking. It was well worth the early morning and we slept for another couple of hours when we got back to the cottage!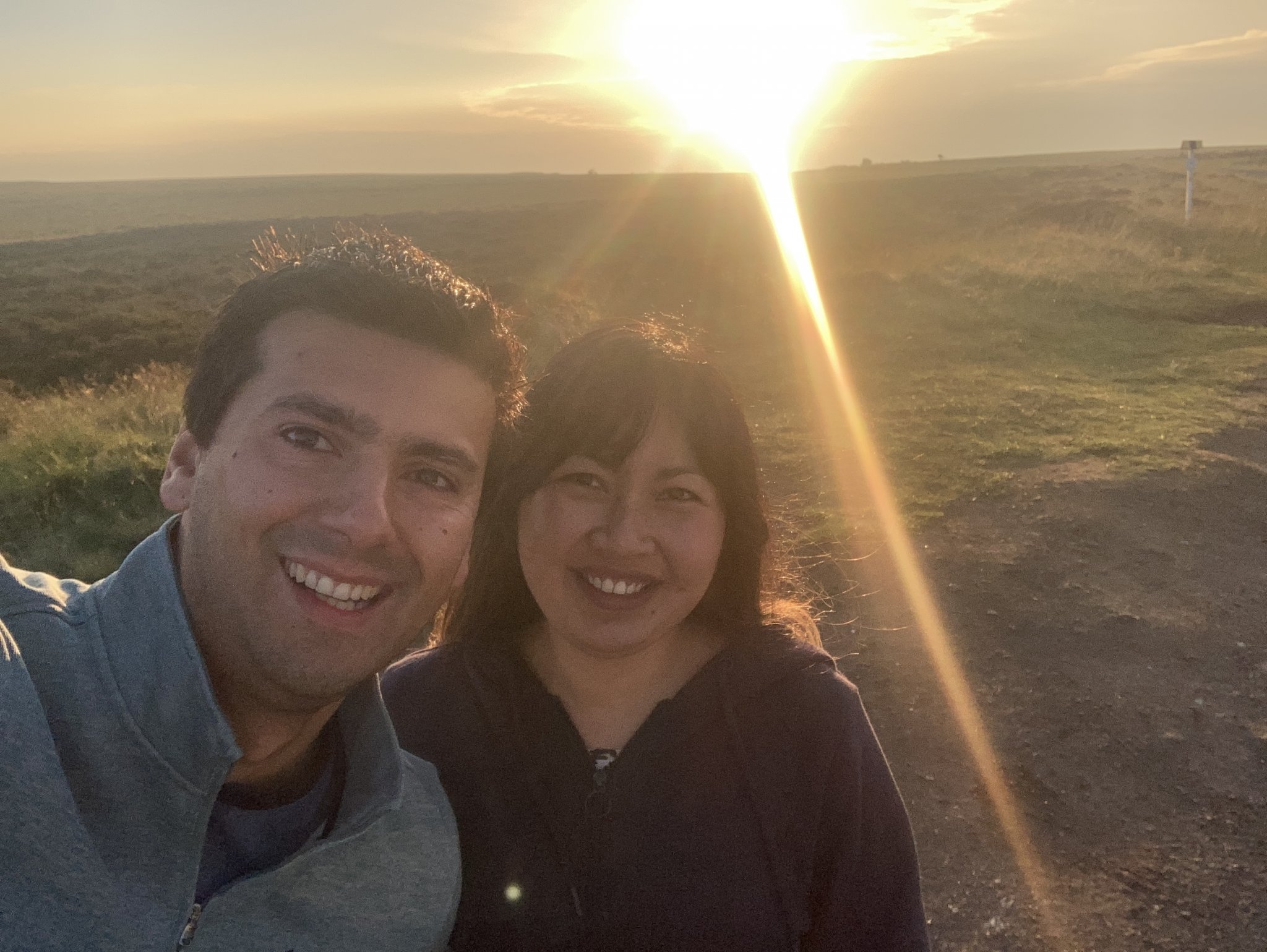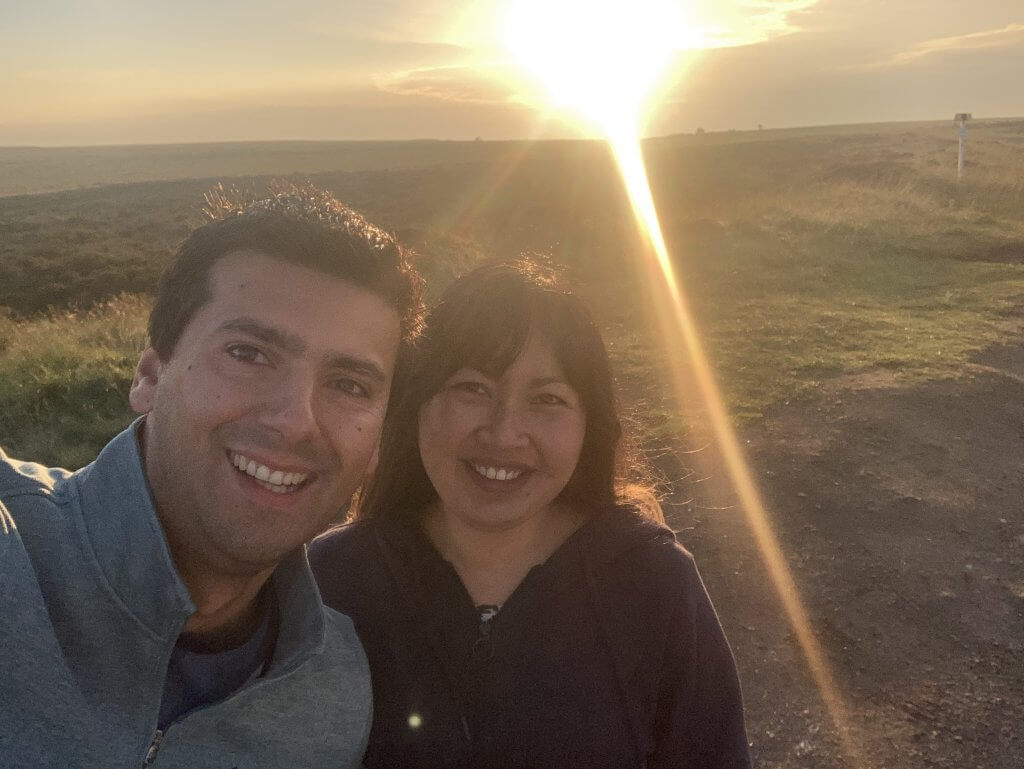 We all went cycling on the Monsal Trail. It is a long cycle road through the countryside and it was mainly flat, as it used to be a railway line. It starts at Bakewell finishing near Buxton. With many view stops and cafes along the way, it was a great way to explore the area. The weather was great and I was on the e-bike. My legs were rather sore by the end, but having oxygen on whilst cycling definitely helped! We definitely recommend doing this, whether you're cycling, walking, running, etc, it's good fun.
As we were pretty close, we had a day out at Alton Towers. You're probably thinking why would I go there when I have PH?! Firstly, we hired a mobility scooter and I got an all access pass. This meant any rides which I felt were safe for me to ride, the four of us could skip the queues. I did go on a couple of rides, which were fun. Rides such as the Smiler, Galactica, etc, were obviously out of my league, but I had a great time watching the guys being whizzed around on the rollercoasters. It was a long day, but hiring the scooter meant Terry didn't have to push me around and I could rest my legs for the whole day. If you're thinking of going, definitely get there as early as you can, as mobility scooters and wheelchairs are given out on a first come, first served basis. Carers also get in for free, with a proof of disability, ie blue badge. They also gave me a face-mask exempt card, so I wasn't asked to put a mask on every 5 seconds!
We had a day set aside where we went off and did our own thing. Terry and I decided to go horse-trekking! Terry's never ridden a horse before and it's been a few years since I have ridden horse! We went on a 2 hour trek around the countryside and enjoyed the views whilst on horse-back. Terry absolutely loved it, but it wore me out! I had forgotten the strength you needed to ride a horse and my body was exhausted by the end. Afterwards we went to Bakewell, we visited there a few years back, so it was nice to go there again and go into the quaint shops in the village.
Overall, it was a jam-packed week of amazing activities and it was spent with our closet friends. We had a super-duper time and it all went so quickly. We drank lots, ate lots and made memories which will last a lifetime. Terry was incredible as always, checking the accessibility wherever we went and making sure I saved my energies throughout the day, so I could make the most of whatever we were doing that day. I was very well looked after by all three of them and I couldn't have wished for better company.
This post was reproduced with Tess's permission from her website, where you can follow her blog about life with PH.
Other Features You May Be Interested In