Transplant feature: Jocelyn's story
Jocelyn Barker of Brixton in South London had a double lung transplant at Harefield Hospital in 2008 after a four year wait. Here, she tells her story:
"I was diagnosed with Idiopathic Pulmonary Arterial Hypertension in 1996, although it was then called PPH. I had been progressively short of breath after the birth of my second baby and when I finally decided to seek help, I had to go down the typical route of suspected asthma, panic attacks, or stress – which I knew weren't right.
Eventually I was diagnosed about a year after my symptoms began. I deteriorated slowly over the next few years on Warfarin and calcium channel blockers until an amazing new drug called Bosentan became available in early 2002. This really helped until the dreaded breathlessness broke through again. This became the pattern as we added more drugs, nebulised iloprost, sildenafil and finally subcutaneous treprostinil, but the slow deterioration just kept on.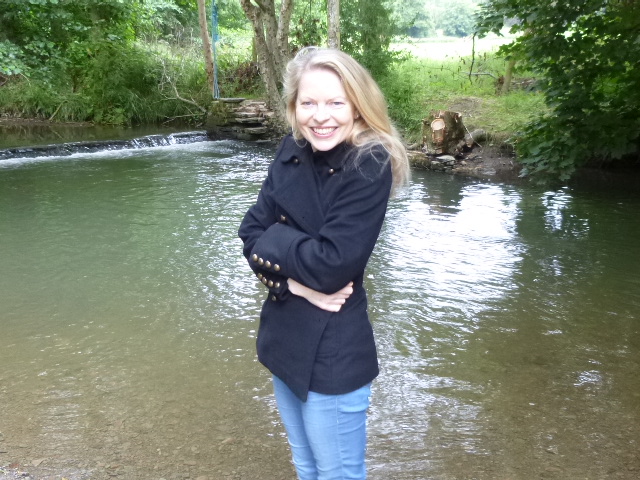 In 2004 I had a few days at Harefield Hospital for a transplant assessment and was told I needed to go on the list straight away for both a heart and double lung transplant. We decided to live as normal a life as possible whilst on the list, and went on holiday abroad and for days out as usual.
It was difficult at times knowing that, however you rationalise it, I was waiting for someone's tragedy for my chance. Two false alarms and three and a half years later, in 2008, I finally received my new lungs. A heart and lung block wasn't going to be available in time and my heart looked as if it would recover once the pressure was removed, which it did. I spent ten days in intensive care and was home about a month after the transplant.
Despite some common experiences, the whole transplant process and recovery is quite individual. I was so grateful to have the chance to fight for my health, but it was tough when I was already exhausted from the severe PH. I did have a dark time when I felt I couldn't tell people how low and unwell I felt because everyone was so happy for me. Although for years now I have felt so, so grateful, happy and determined to make the most of all I have.
 I love travelling and post-transplant I've done lots of it, including five weeks backpacking in South America. I've loved white water rafting, paragliding, cycling and just being able to walk everywhere. I do feel a responsibility to live a purposeful life and so work full time in various voluntary roles. There have been a few medical emergencies and for me fatigue is the most difficult symptom, but being busy distracts me from thinking about it too much and I build rests into the day. Now at eight years post-transplant there are more problems, but the team at Harefield are wonderful. I would say the overwhelming emotion in the whole experience is gratitude, to the fantastic team at the Hammersmith Hospital's PH Centre who looked after me very well pre-transplant, to my donor and her family, to all my family, friends and church who have supported us all, and to the team at Harefield who continue to care for me. Just a huge THANK YOU."
Other Features You May Be Interested In