The charity helping men to cope with bereavement
The loss of a loved one is never easy to come to terms with, but men, in particular, can struggle to be open about their feelings. StrongMen is a charity determined to change things.
StrongMen is a charity that aims to support men following bereavement. They offer a range of services to reach out and support as many men as possible.
According to their website, "Grief can cause severe mental and physical health conditions which are often overlooked and even ignored, especially in men."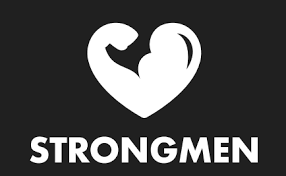 Co-founders Efrem Brynin and Dan Cross were contestants in different series of Channel 4's SAS Who Dares Wins and got to know each other as a result. Efrem had lost his son, who was killed on his second tour of Afghanistan in 2013, and Dan's wife was murdered in 2015. Bereavement took its toll, both physically and mentally, but both men found some solace in exercise and the outdoors.
They teamed up to use their personal experiences to create services that support men going through "the toughest of times".
What services are on offer?
Man2Man telephone-based peer support
If you contact StrongMen for support, you will be offered the opportunity for a friendly chat with a trained volunteer who has been through a similar experience to you. As their website puts it, "simply knowing your volunteer has empathy with your situation maximises trust without fear of judgement."
StrongMen's peer support is offered for up to six weeks. It involves a two-way conversation based on peer listening and discussion. Their volunteers have been trained in counselling skills and also benefit from the process. StrongMen states "Providing and receiving support increases self-esteem, confidence and positive feelings that increase the ability to cope with mental health problems".
Weekender retreat
StrongMen's weekend retreats offer a unique bonding experience in beautiful remote surroundings. They provide a safe, secure environment where men have the opportunity to relax and talk and get back to nature.
"The great outdoors provides the ultimate platform to engage with each other. By reconnecting with the outdoors and participating in a variety of physical activities, we aim to create a sense of achievement and purpose."
The sense of brotherhood fostered on these retreats can lay the foundations for lasting friendships built on trust and empathy. There are other plusses too – as the website states:
"Grief not only affects the individual, it also impacts those around you. When you return from the Weekender Retreat as a stronger more positive person, that benefits you, your family, friends, colleagues and the community."
Network
The StrongMen Network is an online platform, partnered with HealthUnlocked.com. It is a social network where you can talk and socialise with other StrongMen members and connect with others who are going through similar health and wellbeing challenges. It also offers access to health-related resources, e-learning and experts.
Talks
The charity's co-founders, Dan Cross and Efrem Brynin, can be booked to deliver motivational talks and drop-in sessions in which they provide insights drawn from their own tragic stories of unexpected loss and its aftermath.
Stronger together
StrongMen was registered in 2019 and quickly made an impact, gaining high-profile clients such as the Renault Formula One team. In June 2021 a cheeky social media campaign was launched in which men were encouraged to, quite literally, bare their bodies (albeit with an artfully-placed placard bearing the hashtag #BareYourself).
Founder Dan Cross (pictured above with Efrem) is passionate about helping men cope with loss, and clear about the goals of the charity:
"I sincerely hope that the creation of 'StrongMen' is the start of something new, innovative and effective in helping men to talk about their mental struggles while learning the benefits of looking after yourself physically and the importance of connecting with people of similar experience to aid the recovery from a bereavement and the related stresses and conditions this can cause."
For more information, visit www.strongmen.org.uk, contact by email at hello@StrongMen.org.uk or telephone on 0800 915 0400.
If you register for support you will be asked to fill in a questionnaire with the details of your circumstances.
Other Features You May Be Interested In