Diagnosed with PH as a baby, 52-year-old Lesley Meek grew up assuming she would never have children – until a promise made at school turned into a son she never imagined. This is her story of starting a family via a surrogate.
"I spent the first two years of my life in hospital and, with other health conditions alongside PH, one of my earliest memories is sitting on a small bed with an oxygen tent around me. Growing up was difficult, but I tried not to let it get me down.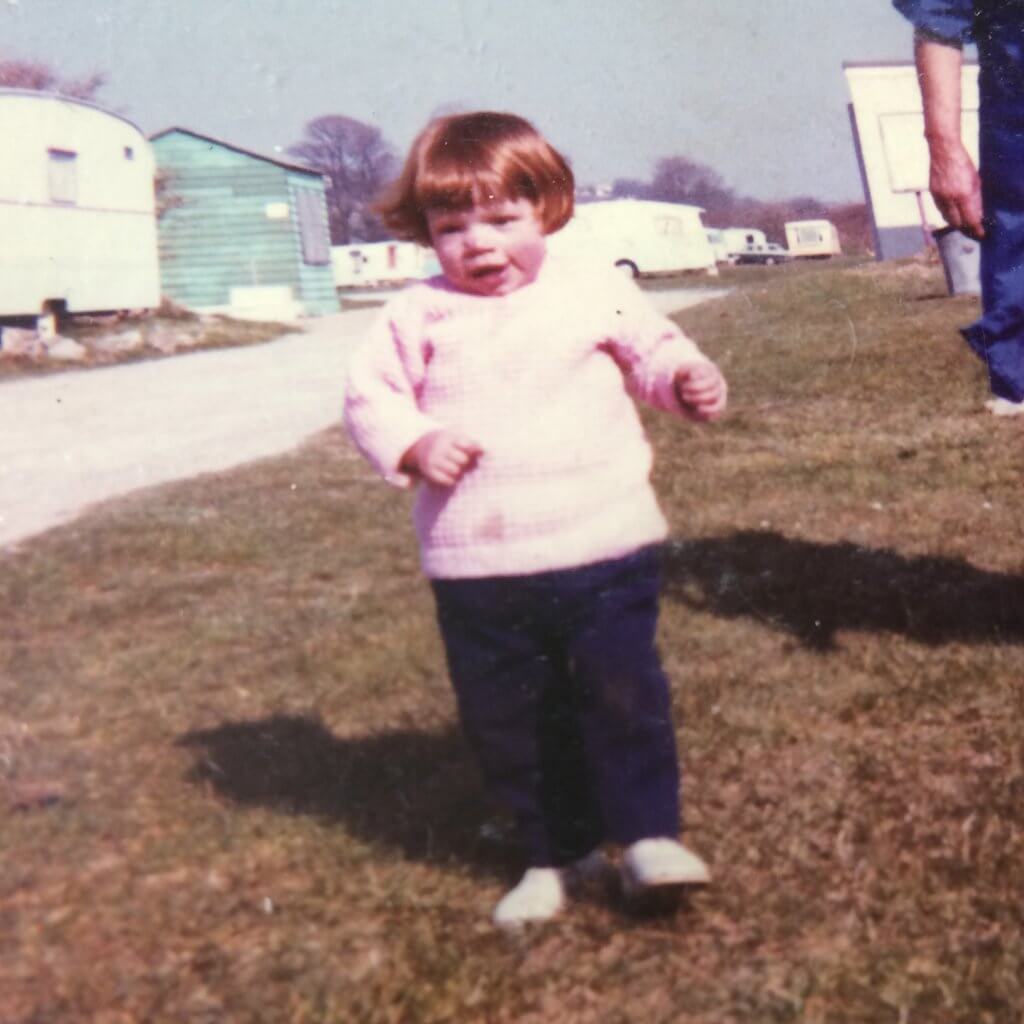 At the age of 15 I met my now husband, Byron, and it was around then I was told just how dangerous it would be to get pregnant. None of it came as a shock to me really, and I remember not feeling too bothered about it all. At a similar time, my dear school friend Valerie and I were chatting between classes and I told her that I would never be able to have a baby.
"Oh, shut up, I'll have one for you," was the response. I never expected it to actually happen! At that time, I wanted a career; I wasn't too fussed about becoming a mother. I didn't want to put my life in danger, or risk the baby having problems – because I knew what that was like.
So, just after my 18th birthday I was sterilised, and a year later Byron and I married. I got a job in a factory via a scheme for disabled people, and life carried on.
Keeping a promise
Valerie and I stayed in touch and over ten years later, after having two children of her own and going through a divorce, she moved back to Wales from London. I helped her move into her house and she told me that once she had settled in, I could have one year of her life. "Let's have this baby," she said. I remember looking at her open-mouthed. Where would we even start?!
The first thing we did was speak to our GP, but they didn't understand, directing us to a fertility clinic instead. I saw an interview on breakfast TV with the first lady in the UK who had a child through a surrogate, and she spoke about the support she had from an organisation called Childlessness Overcome Through Surrogacy (COTS). Back then it was the late nineties and we didn't have the internet, so my challenge was finding their address. Not knowing where to turn, I wrote to an agony aunt in a magazine, to ask for their advice.
The letter included a leaflet for the National Child Agency, so I rang them, and they put me in touch with COTS. I received a lot of advice from that organisation, and we discussed it with wider family. We also had many conversations with a solicitor to understand where things stood legally.
It took about a year from Valerie's offer to research everything fully and get the ball rolling. After various medical tests and a lot of support from our local hospital, Valerie became pregnant via artificial insemination, which was successful on the second attempt.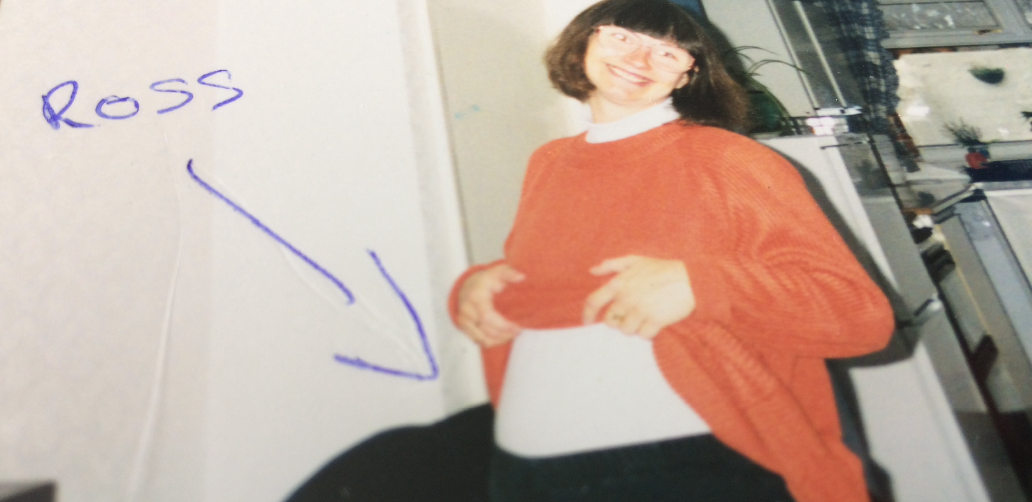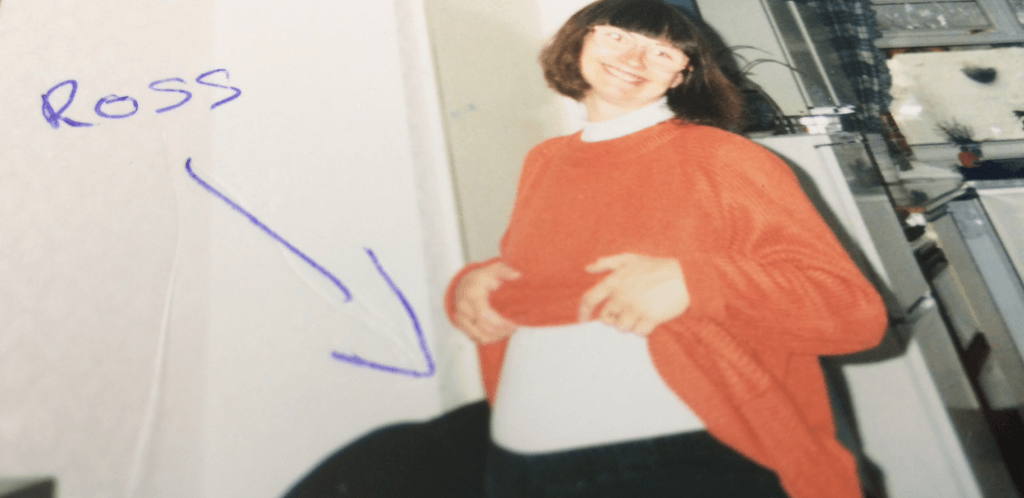 It didn't sink in for a while but when it did, I was very excited. I never worried that she may change her mind about keeping the baby.
I was heavily involved though throughout the pregnancy. I took Valerie to every scan and doctor's appointment and we spent every day together. I didn't feel envious; it was lovely watching everything happen.
Most of my friends thought it was great news. My mother had a couple of question marks over my fitness to look after a small child, but I told her I would take it as it came. I was determined to do the best job I could to look after my baby.
Becoming a family
In 1997, my baby Ross was born breach at 8lb 4oz. My husband and I were both there for the birth and once he was in the world, it was all down to us. Unfortunately, I lost my mother to a heart attack when Ross was just nine weeks old. It was a case of having to really grow up and get on with it then.
Luckily, Byron and I were – and still are – a strong team. He worked full time in a nursing home while I stayed at home with the baby.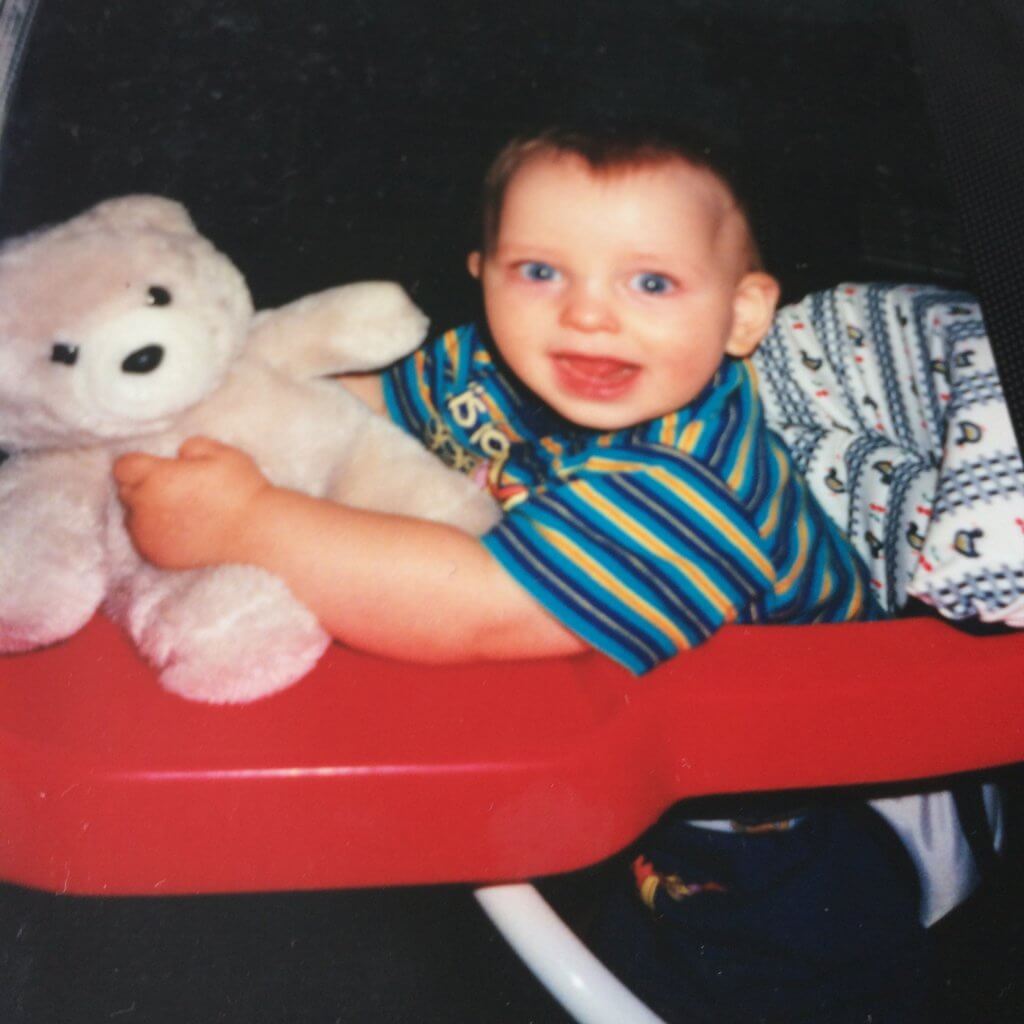 I'm not saying every day was easy; there were hard days, as with any child. But we got along with things fine. There was no money involved in my arrangement with Valerie. All I did was take out a small insurance policy on her life, which I paid up until Ross was a year old – and that was my decision.
Growing up
I did worry about the questions Ross may ask as he got older. We lived in a small village in Wales, where everyone knew everyone's business, and I didn't want anyone else to speak to him about it first.
These days, as a 22-year-old adult, it's obviously up to him who he tells. He generally chooses to keep it private, and because he looks so much like his father, no-one ever questions him.
We've got a great relationship and I'm very proud of him. He recently graduated from university and is just about to start another degree. He keeps in touch with Valerie, and we all get together as friends.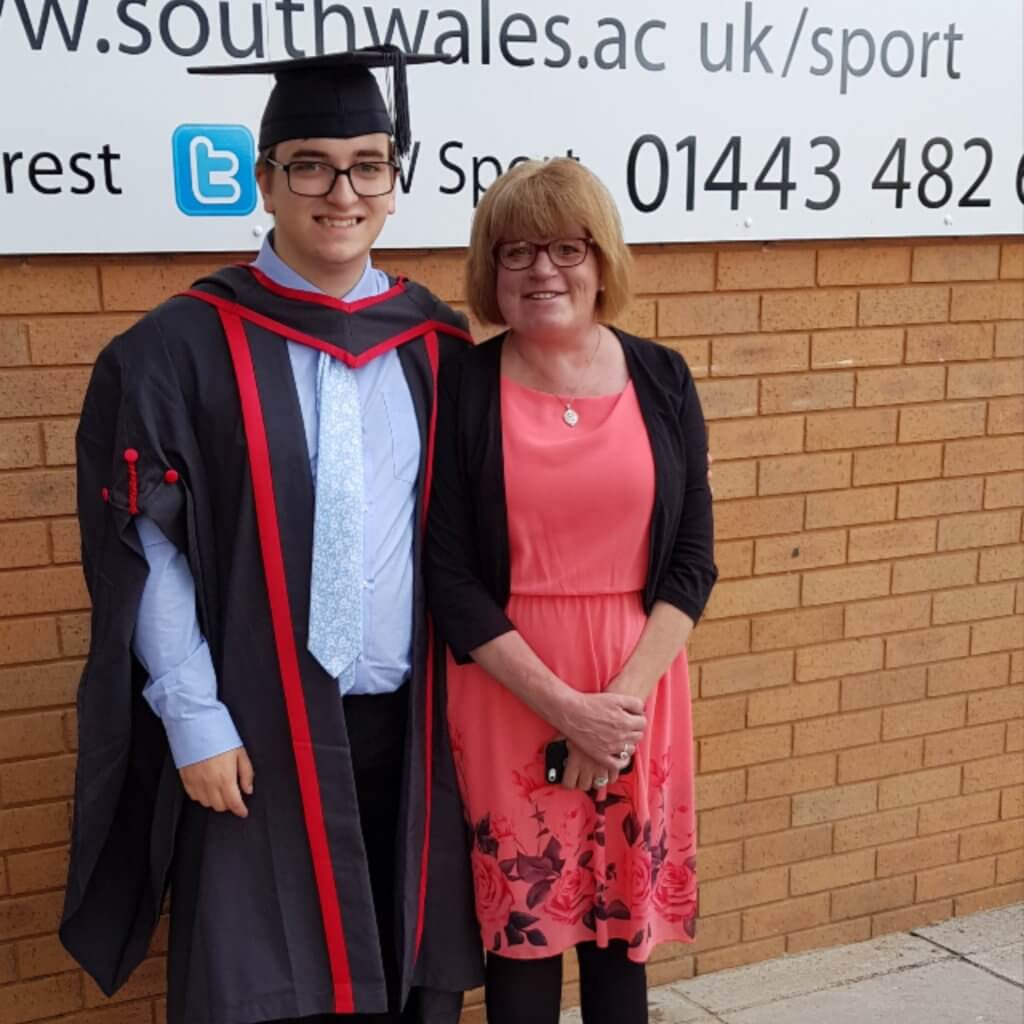 Valerie has never tried to interfere in Ross's upbringing. She often says that all she did was keep him warm for nine months, simple as that. Generally, it's all been a very positive experience for us all, but I know that I've been lucky having known Valerie and her family for years.
I went through my surrogacy journey over two decades ago, and I do think it might have been a different experience today. There are so many more constraints now, but there is also a lot less stigma.
My advice to anyone considering using a surrogate is to take your time before making a decision – we spent over a year researching and planning for different scenarios. I never thought I would be 52 and have a 22-year-old son. I just wanted to live. I had not thought of being a mother, but when it came it was wonderful."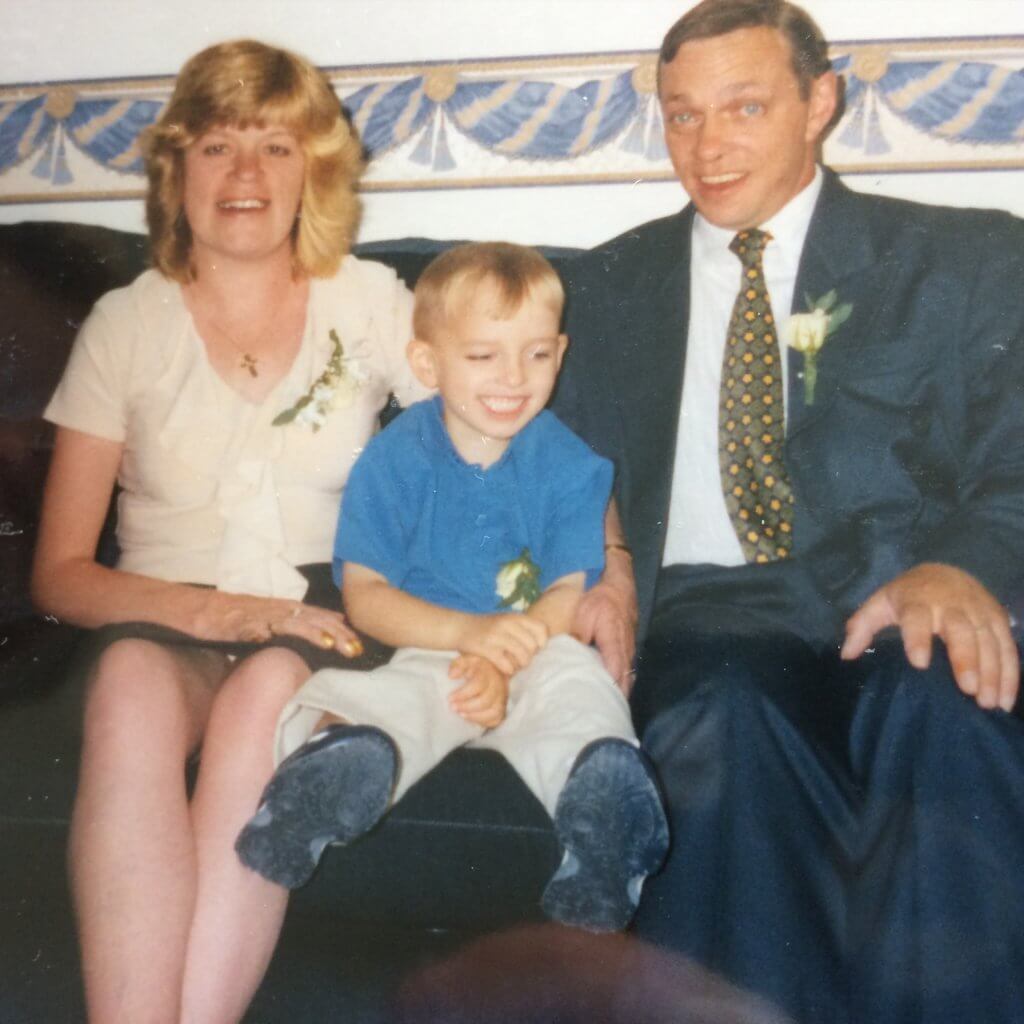 Find out more about Childlessness Overcome Through Surrogacy (COTS) at www.surrogacy.org.uk For information about the legal rights surrounding surrogacy, visit www.gov.uk and search 'surrogacy'.
Other Features You May Be Interested In