Roy Dewar was diagnosed with idiopathic pulmonary arterial hypertension in January 2020 and has spent the following year adjusting to life with the condition. Here, the 77-year-old Scot looks back on an 'interesting' 12 months – and explains how he stays positive in the face of change.
"I was always in quite good health before the PH, aside from a couple of illnesses I picked up whilst travelling around the world for work. Around three years ago though, I started noticing breathlessness.
I used to enjoy walking a lot, but suddenly even walking to the bus would leave me out of breath.
I was initially diagnosed with atrial fibrillation [a heart condition that causes an irregular and often abnormally fast heart rate] but after the breathlessness got worse, I had an echocardiogram at a hospital in Edinburgh. It showed that my heart was slightly enlarged, but there wasn't cause for concern.
In October 2019, my symptoms took a turn for the worse and I blacked out whilst walking up the steps at a train station. The fall caused me to lose three teeth and I broke every bone in my face.
That's when I started pushing for more tests, but even after being referred to a consultant cardiologist, I was told nothing was wrong.
"Being diagnosed was a relief"
It was only in September of 2020, when I saw another cardiologist, that pulmonary hypertension was mentioned as a possibility.
I was referred to the Scottish Pulmonary Vascular Unit at the Golden Jubilee Hospital down in Glasgow, where the consultant confirmed that it looked like I had PH and referred me for further tests to finally confirm it.
The very next day, back in my hometown of Cupar in Fife, I had another fall. This was again as a result of a blackout but it did not do any damage this time.
After a series of tests, I was officially diagnosed with idiopathic pulmonary hypertension – something I had never heard of – in January 2021.
To be honest, being diagnosed was a relief to me, because I finally knew what was wrong.
During the course of my PH diagnosis, doctors also discovered a lesion in my lower left lung, and this continues to be monitored. It doesn't seem to be growing, which is good news, but of course it has been an additional worry.
Treatment for my PH started the day I got my diagnosis. I'm on Sildenafil and Ambrisentan, plus 16 hours of oxygen a day. I split the oxygen into eight hours during the day and eight hours at night, and I take mobile canisters with me in a rucksack if I'm going out.
I've got used to the oxygen quickly and it hasn't been nearly as bad as I expected. It seems to work well.
"I have felt better in the last six months"
My attitude to all of this has been to stay positive because there's not a lot else I can do about it. I just try and do what I can and get on with things.
The blackouts I had before diagnosis affected my confidence, and even though I am still 'allowed' to drive, I have chosen not to. My wife Ann does the driving instead.
The confidence issue has been a big thing as I do worry that I'm going to fall again. In the last couple of months, I've been on a bus twice and a train twice, and most of the time my wife has been with me – although I did do one trip on my own.
I am a big football and rugby supporter, and I had a season ticket for Rangers. I used to go to every game, but I haven't been able to do that now unfortunately. I'm still a huge sports fan, but I just watch it on TV now instead.
I don't attend big events anymore, and that's more because of the PH than covid worries, but I still try to go out for lunch and I have felt better in the last six months.
Now when I get up, instead of feeling exhausted, I am able to walk for 25 minutes every morning – mainly around the house. My six-minute walk test results are getting better as a result.
"Confidence is still a bit of an issue"
My wife has been a great support and I rely on her a lot. I've got also got three children and seven grandchildren, and they all help me stay positive. I try to see them as much as possible.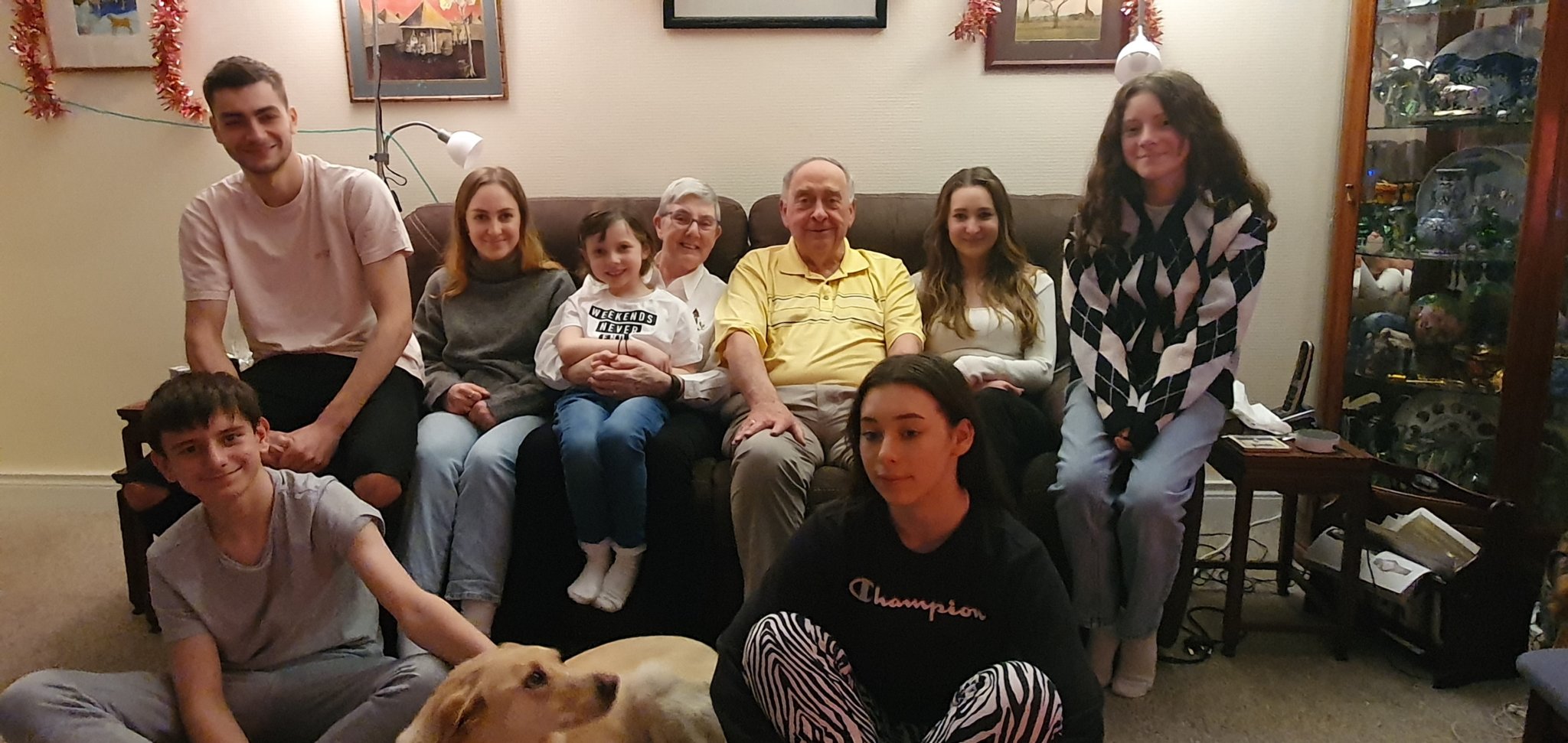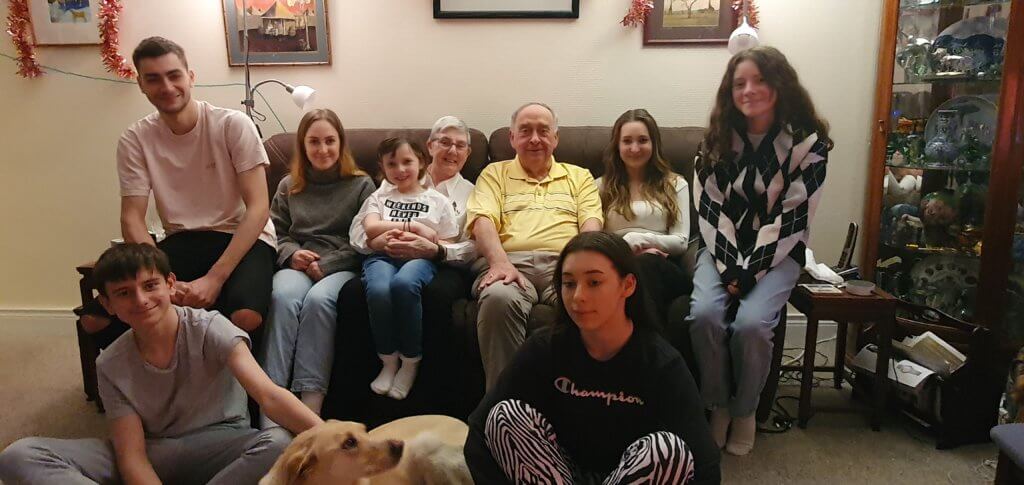 I have a big family, and lots of good friends across the UK, who I keep in touch with and see as much as I can. I try to do as much as I am able to, and I think the most important thing is being positive.
I read a lot of posts on the [PHA UK] Facebook group and some people are a lot worse than me, so I guess I consider myself to be quite lucky.
I try and do as much as I can for myself, but I have to be careful I don't do too much. I'm getting to the stage now where I do feel I want to go out and do things, with the support of my wife, but confidence is still a bit of an issue.
It's been an interesting 12 months. Weird, not wonderful – but ultimately not that bad either."
Roy's advice for other people newly diagnosed with PH:
"Don't Google it! Get proper information and advice from your specialist team. Accept the fact that maybe you can't do what you used to do, but don't think it's closing your life down completely. It's about adapting. Do what you can, without overdoing it. Ultimately, don't let PH rule your life."
Other Features You May Be Interested In