My fight to become a mother
When Sonia was diagnosed with pulmonary hypertension at the age of 30, it left her shell-shocked and bewildered. She was terrified her quality of life would be non-existent and she would be left housebound and constantly attached to an oxygen machine.
"I really was very anxious," recalls Sonia, from Stockton-On-Tees, Cleveland.
"I'd suffered with medical issues most of my life. I'd been diagnosed with scoliosis when I was three as well as asthma a few years later, both of which I'd managed to keep under control.
"However, this diagnosis seemed far more daunting. I envisaged being housebound and my life as I knew it being over."
But despite Sonia initially being wired up to an oxygen machine overnight to help her breathing, she soon discovered that her diagnosis wasn't as restrictive as it first seemed.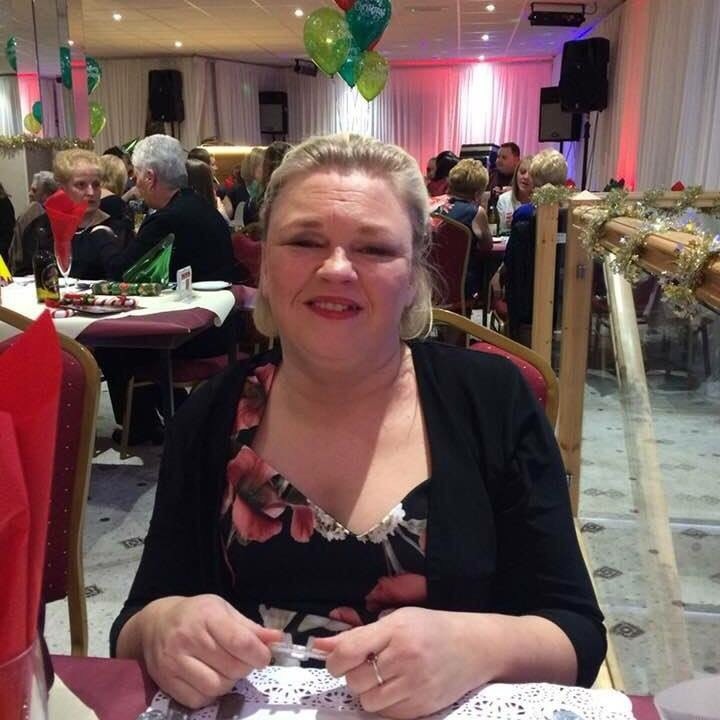 She recalls: "Obviously it took some adjustment and took some getting used to but I still managed to go about my day to day life. I could still meet up with my Mum, go shopping and socialise.
"I also managed to take my dogs out for a walk every day to try and keep myself as fit and healthy as possible."
And even when Sonia was told she needed oxygen 24 hours a day, she refused to let it faze her. Instead she carried the portable pack around with her everywhere she went.
"I had two options," recalls Sonia. "I could let the condition rule me or I could get on with life. I knew which one I was going to opt for."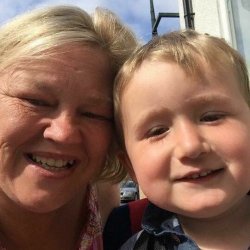 Every time I look at Anthony, I count my blessings.
But there was one overriding worry that did concern Sonia – she was desperate to become a mum.
"As I turned 38, I really felt like I needed to start looking at my options. My consultant had explained having a baby naturally was too risky and not a viable option.
"But even if it was something I could consider, I was single."
Desperate to fulfil her dream of becoming a parent, Sonia tackled the issue head on.
"To me it felt like the right time. I was feeling healthy, studying childcare at college and working part time.
"And adoption seemed the natural route for me to take."
But Sonia explains it wasn't all plain sailing. Despite Middlesbrough Social Services initially being extremely encouraging, Sonia was told, based on her diagnosis of pulmonary hypertension, she wasn't considered medically fit enough to be considered as a potential adoptive parent.
Sonia recalls: "I was absolutely devastated. I felt like my only chance to become a Mum was being taken away from me. I hadn't even been offered a medical assessment."
But undeterred, Sonia refused to be beaten and spoke to a solicitor who agreed to take her case on.
"Thankfully, they apologised and the process then began. I agreed to every medical, questionnaire and interview. I would be lying if I said it wasn't draining and but I kept my mind on the end result and remained focussed.
"Finally, after several assessments from my own GP, a lung specialist and a cardiologist, it was stated I was medically well enough to look after children.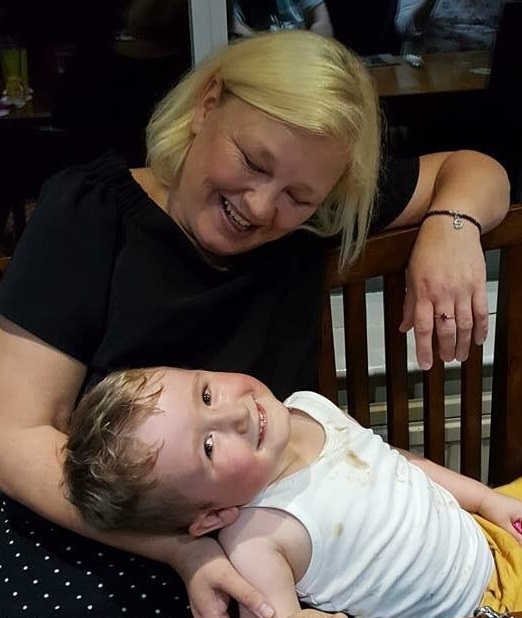 "I also had to prove I had support which wasn't a problem – I had a very close knit family who couldn't wait to welcome a new child into the fold."
Four years after stating her journey to become a parent, Sonia had one final intense interview with social services and in May 2015 got the news she had been longing for.
She recalls: "After I had been quizzed by the panel of ten professionals, I was asked to wait outside. Those few minutes seemed to last forever but finally a social worker came out and said I'd been approved.
"I was absolutely elated. All my hard work and determination had paid off."
Sonia was warned it may take a while to pair her with a suitable child but within a week, she received a call to say there was a 16-month little boy that needed a loving home.
"I just cried and cried with happiness," said Sonia. "All my dreams were beginning to come true."
In October 2015, Sonia's first visit with Anthony was arranged. "As I saw him for the first time, I thought my heart would actually melt," she recalls. "Anthony was sat in his highchair and as I knelt down next to him, he grabbed my finger, squeezed it tightly and smiled. We stayed like that for several minutes and instantly our bond was cemented.
"I was totally besotted with his beautiful brown eyes, curly hair and infectious giggles. I couldn't recall ever feeling so happy.
"Even the social worker was mesmerised – she said she had never seen a child gel with a new adult so quickly."
Over the next three weeks, Sonia spent hours a day with Anthony, getting used to his routine and personality. Anthony did suffer with a slight developmental delay. He hadn't started walking and his speech had been affected after being born tongue tied but Sonia felt well equipped to cope with any problems her new little boy faced.
"I think having always had medical issues of my own gave me the skills and resilience to accept and understand that with help and support you could come overcome anything," said Sonia.
"Anthony hadn't progressed as quickly as other children his age but during one of my visits – he took his very first steps. I already felt so proud of him and clapped and cheered. In that moment I knew together we would tackle anything."
Finally came the day for Sonia to take her son home. "It was just a surreal moment driving Anthony home and showing him the nursery I had decorated for him. I finally had the child I'd always dreamt of."
Sonia and Anthony soon settled into their little family unit. "He was such a happy little boy. Anthony was always smiling and made becoming a Mum incredibly easy.
After three weeks, I was giving Anthony a cuddle when he looked up at me and said Mum. I couldn't control the tears – it was just an incredible moment and I knew then, Anthony and I were always meant to be.
"I know my own limitations and never overdo it. On the days I'm tired, instead of chasing Anthony around a park, we go to an indoor soft play where he can run and climb until his heart's content.
"And my parents are always on hand to help out, delighted to be able to spoil their grandson.
"Anthony is now coming up to his fourth birthday. I gave up my job to be a full time Mum. We have to be careful with money but it's a small price to pay. I was given the chance to be a parent and didn't want to miss a single minute.
"Anthony and I are a great team. I spend hours helping him with his speech and he has got used to my oxygen tubes. They don't faze him and he knows not to pull at them.
"Every time I look at Anthony, I count my blessings. He was worth every minute of the time I spent fighting to become his mum."
Other Features You May Be Interested In