Monitoring your mental health
Living with a long-term health condition such as pulmonary hypertension can leave you more susceptible to mental illnesses like depression and anxiety. Here, Psychological Wellbeing Practitioner Philippa Horn, who has PH herself, calls on patients to seek help when they need it.
"Our physical and emotional health are equal and intertwined components of wellbeing.
Research shows that people with long term health conditions are twice as likely to have depression. It also shows that when people have depression they are less likely to look after themselves properly, and less likely to comply with their specialist care plan – which in turn will lead to increased personal distress, and deterioration in physical health.
When people have depression, they may isolate themselves from other people because they might feel they cannot be bothered, it is too much effort, or there is nothing apart from illness to talk about.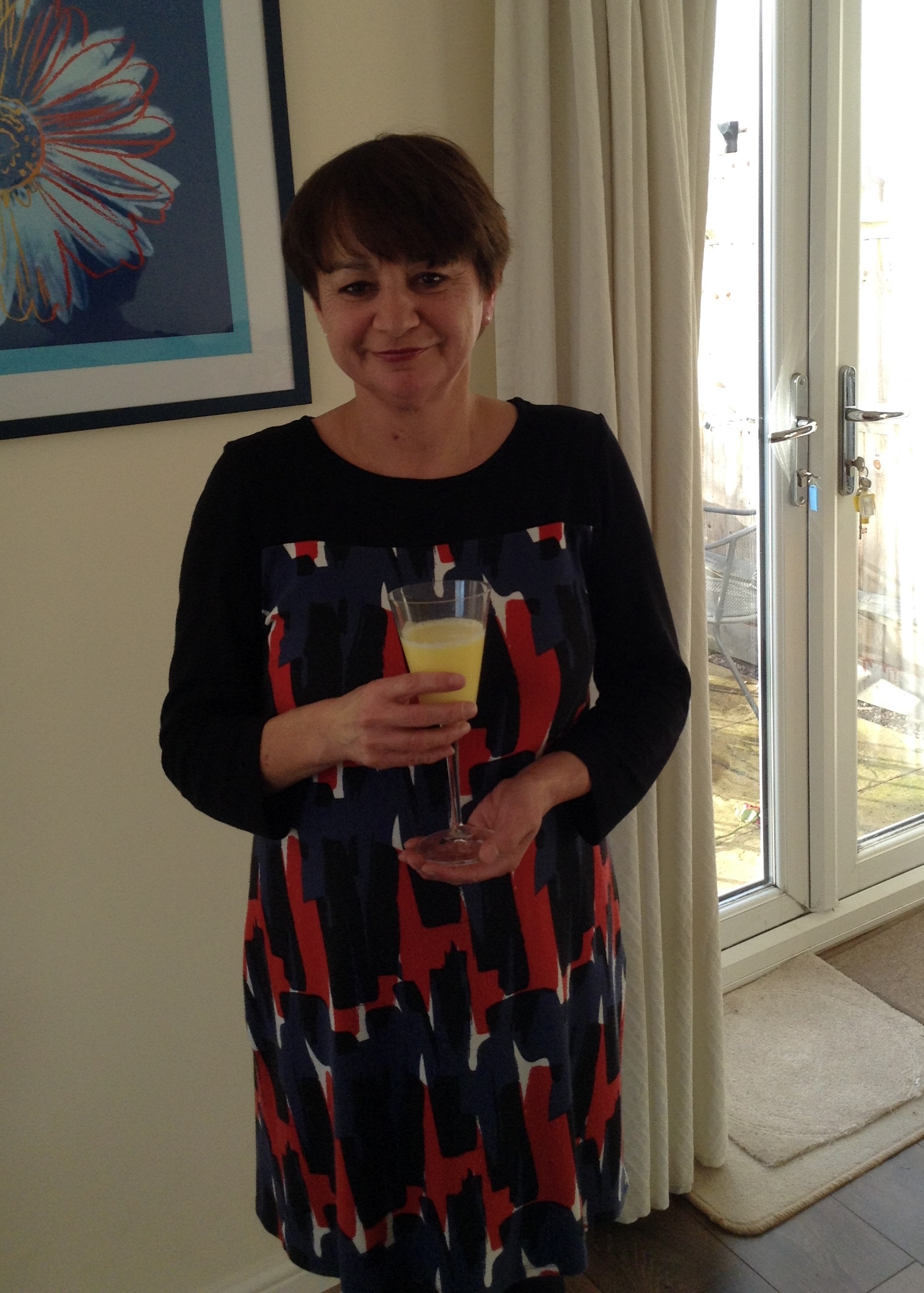 When we avoid people, we are missing out on an opportunity to have fun, and there may be a tendency to fill the time instead by worrying about our health conditions, and focusing on negative thoughts. If we constantly avoid our friends we can lose friendships, which is something I frequently hear in my work.
Anxiety may also be an issue, and for those with more than one long-term health condition, this can be exacerbated.
It is therefore vital that all PH patients keep an eye on their mental health and get help when they need it. An individual's view of both physical and mental illness will be influenced by their family culture, how they were brought up and memories of loved ones. But depression, anxiety and panic disorder are very treatable conditions, so please do not allow any possible perceived stigma of mental health to prevent you from accessing services. Treatment is delivered in a variety of formats nowadays – face to face, in groups, over the telephone or using technology, for example a computer package.
Accessing support
If you have concerns about your mental health, the first step is to visit your GP. Quite often, they will suggest you contact your local Improving Access to Psychological Therapies (IAPT) service for an assessment. Improving Access to Psychological Therapies is an NHS (England) initiative to provide more psychotherapy to the general population.
Any person can contact their local mental health team via telephone or online, so if you would prefer to self-refer, instead of going via your GP, this is an option.
Depending on where you live, they might be called a Wellbeing Team, Mental Health Matters, Healthy Minds, or a different name entirely.
Once you have contacted them, after giving some demographic details, you will be booked in for an assessment. These are mostly done over the telephone, although face-to-face assessments are available if you have a hearing impairment.
During the call, you will be asked to complete standard questionnaires which measure symptoms of low mood and anxiety (known as PHQ-9 and GAD-7). Some of the questions will be around risk to yourself, so don't be alarmed by this. Everything you say in the assessment is confidential (unless there are concerns about risks to yourself or others) and the call usually takes about 45 minutes.
You will be asked to describe what your main problem is and what it is that you would like some help with. Some people do get upset when having their assessment – you are only human so please do not be embarrassed; the person carrying out the assessment will be caring and experienced.
At the end of the assessment, you will jointly decide what is the best treatment available. It might be counselling, cognitive behaviour therapy (CBT) or guided self-help – which is psycho education about low mood, unhelpful thinking habits we can have, relaxation, increasing your activities, worry management, anxiety and sleep.
Some geographical areas run groups specifically for people who have long term health conditions, which include topics such as pain management, and pacing.
Most areas run groups for anxiety and depression, which are education based. Do not feel that it is 'group therapy' – it is all about learning techniques for coping and learning what maintains cycles of depression or anxiety. On a day-to-day basis we can do things ourselves to enhance our feelings of wellbeing. This includes eating well, as this affects our physical health and emotional health, exercising, getting out of the house, seeing friends and connecting with other people. Setting goals, however small, can help and remember – confidence does not develop through thinking alone; we need to do things to develop it."
Members of the PHA UK have access to a free, dedicated helpline and email service run by Anxiety UK. If you or your family have concerns about your emotional wellbeing, call 0844 332 9010 or email phauk@anxietyuk.org.uk. See p46 for further details.
Other Features You May Be Interested In