Pam Hodkinson enjoys regular short breaks around Britain with her husband Mike. Here, she looks back on some special memories – and shares her advice for others hoping to holiday in the UK.

"I was diagnosed with PH in 2018 after a gradual decline to the point that I was unable to even wash my hair without becoming severely breathless.
In the 15 months prior to being referred to my specialist centre, the decline was so pronounced that my family and I were fully expecting that I would die before the end of the year. At that point I certainly never thought I would go on a holiday or a short break again.
But with the incredible kindness, support and treatment from my PH team, things have become more manageable and I try and get as much out of life as I can.
Domestic bliss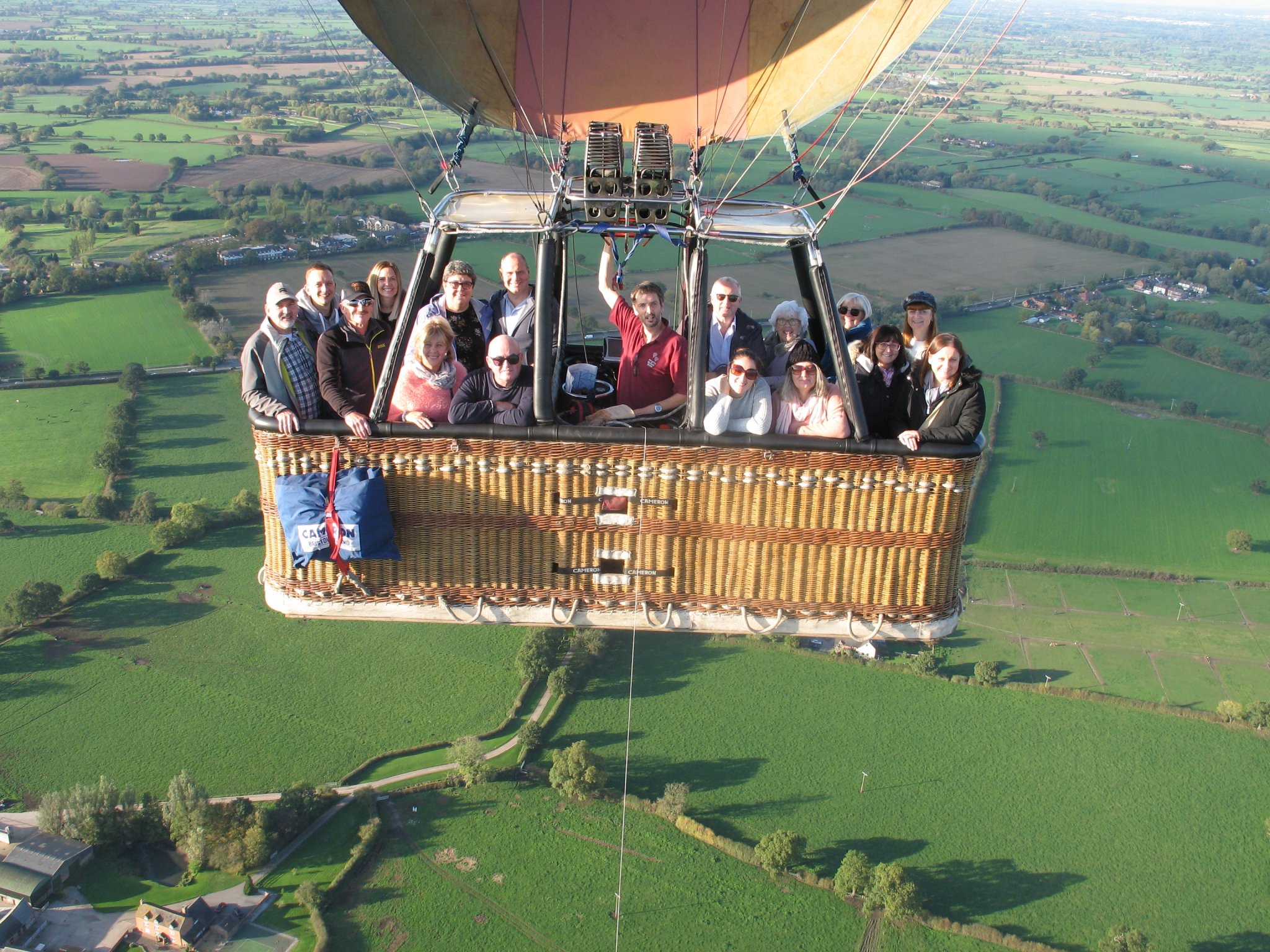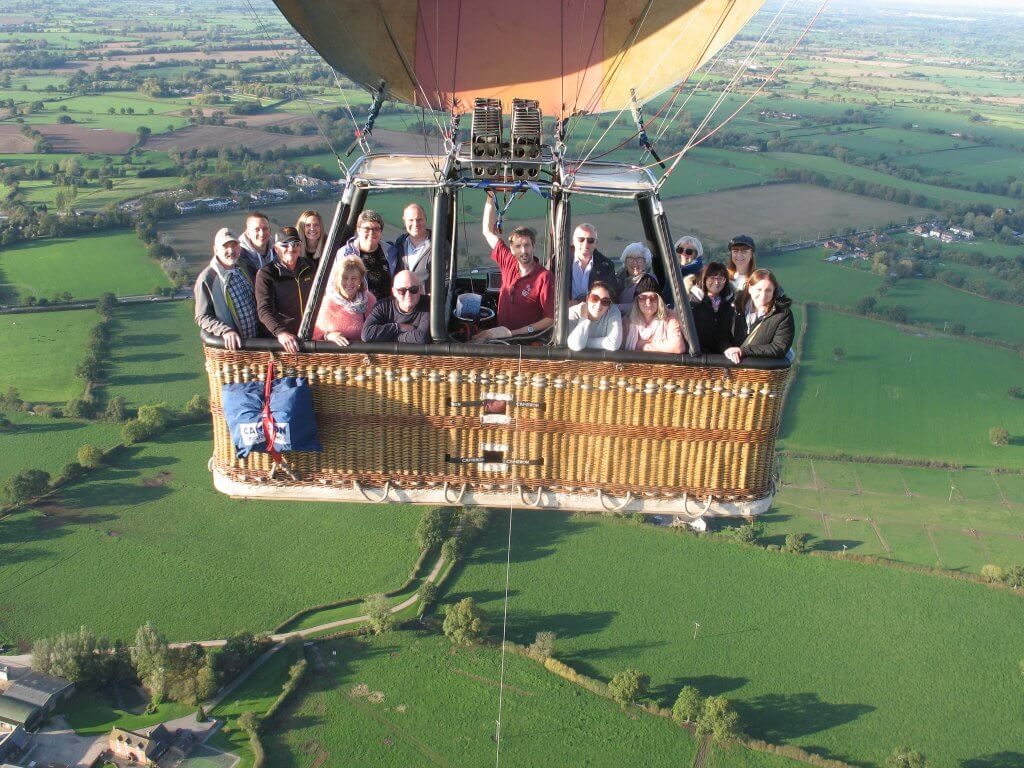 When I became ill, I composed a 'bucket list', which included a hot air balloon ride, driving a boat across Windemere, riding a steam train, riding a horse and going to a Star Trek convention. These boxes have been ticked and I keep adding to the list, including going on different holidays.
My husband Mike is also ill, with neuromuscular disease, reactive arthritis and a heart problem, but in healthier times we had many 'typical' family holidays, including trips abroad as well as in the UK.
The logistics and holiday insurance costs are too much to consider going abroad now, so we stay domestic. Plus, I'm not sure I would have the confidence; if one of us becomes unwell when we are on holiday in the UK we can just go home early – and that gives us reassurance.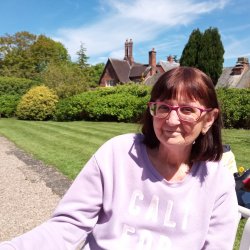 "I try and get as much out of life as I can"

Pam
We generally choose holidays in detached properties that are quiet and either single storey or with downstairs bathing and sleeping facilities. It's also important that the property is warm, because of the additional Scleroderma and Reynaud's that I have.
Some days I don't feel well enough to leave the property so I always like to have a nice view to admire from a window. Our other must-haves are access to a good chippy, proper cappuccinos, and local home-made ice cream!
We don't stay in hotels as I generally have poor sleep due to my breathing issues and Mike requires portable medical devices that are quite noisy through the night -so we would be concerned about annoying other guests.
Planning ahead
We keep an extensive checklist on the laptop of things that we need to take with us when going away. Most items can be stored in plastic storage boxes throughout the year and are ready to go when we are, so that we don't feel overwhelmed at the thought of preparing for a holiday. It also makes it easier to book things last-minute.
We always plan ahead and use online home delivery grocery services wherever we go, so that we don't need to take food.
We have had one medication hiccup where I forgot to pack my selexipag – and we only realised when we arrived in Cornwall. We investigated same day delivery from Royal Mail but at £500 decided we would drive back for it instead. We were not going to be beaten! The moral of this story is to check and re-check whether you have packed your meds.
From Scotland with love
One of my favourite holidays was in Scotland last year, where we stayed in a property near Argyll and Bute that felt like a rock star's mansion. It had a ten-acre garden and from it we could witness sea eagles hunting over the loch and beautiful mountains in the distance.
Forests were a stone's throw away with golden eagles in flight above the peaks. These views were perfect when bad days meant I was limited to being indoors, as I still had a choice of beautiful views to focus on from every room.
Scotland suited our illnesses perfectly as it is no exaggeration to say that around every corner is another lovely view to stop and admire.
Sitting with a bag of chips on my knee, a coffee in my buggy basket and an ice cream in my hand, watching the sun dropping into the sea at Oban was awesome. As was having a red deer eating apples out of my hand… I could go on about this holiday, but it would fill an entire magazine.
A record of our memories
We tend to keep a written daily diary and photo diary of each place that we go to. On New Year's Eve we then put all the photos on a memory stick, pop it in the TV and watch how the year unfolded for us.
It is so easy to convince ourselves we are housebound a lot of the time, and that we don't achieve much because of our illnesses, but the photo's prove that we do create good memories. It's the little things like this that help put us in charge of the illnesses, instead of the illnesses being in charge of us."
"Holidays have been modified rather than lost"
Mike's view
"When Pam first became ill, we didn't plan anything as her confidence in being away from the house took a hit. We had to build up slowly, with trips just five minutes up the road, and eventually we decided to book a short break so that we had something to hope for.
Our holidays have changed in different ways. In the past we would have been very active, with lots of walking and swimming, and little time to stop and admire the views. Now we do a lot of sitting and watching and we are ok with that.
We throw in the occasional little flat walk dependent on how Pam is, and of course the trusty little mobility scooter is always there.
We have discovered the joys of fishing and Pam likes to sit there watching the wildlife while I attempt to catch a tiddler or two. Holidays have been modified rather than lost. It's surprising how, when you move slow and stop often, you see more.
Our holidays remind us what we fight to live for. Illness often makes us spectators of life rather than participants in it, and it's nice to shake the shackles free every now and then. During those times when we are at our lowest, we can look back on the photos and videos and they remind us what we have achieved. Mentally that makes a real difference to our lives."
Our advice for happy holidays
We plan or book holidays even if we think we may not be able to go, as it gives us something to focus on. We never know until the actual day of travel whether we will be going, or how long we will be able to stay, but that's ok for us.
When we plan a holiday but do not manage to go, or have to come home early, then we take the loss and accept it as part of the package. 'Yo-Yo' days are common with PH so we just plan and hope for the next opportunity.
These are our other tips for UK holidays with PH:
Plan plenty of stops along the way. Toilet breaks are a must because of our water tablets and regular stops break the journey into manageable chunks to stop it becoming overwhelming.
Keep a holiday box prepared in advance. This means you can go on last-minute trips without the daunting feeling of having lots of things to get ready.
Keep a daily diary of places that you go to. Use it with photos to look back on the holiday and it may remind you that you did more than you remember. Illness can be an overwhelming cloud that just sits above you and stops you focusing on anything else, so this way you're ensuring time doesn't get lost along the way.
Pack light. Don't take lots of unnecessary clothes and items with you. We take very little and just use the washer and drier facilities in the properties we rent. Don't forget your medications!
Research the location. Make a list of the places you would like to visit while you're away, and check whether they are accessible. Look up the local health facilities in case of emergencies and make a note of their numbers.
Days out, or even afternoons out, are just as important as holidays. Sometimes we just drive to our nearest coast or woods and watch the scenery, and if we do it two days in a row it feels like a little holiday in itself. It gets us away from our four walls and provides a pleasant distraction from our illnesses.
Other Features You May Be Interested In