Living life on the transplant list
At 30 years old, Vicki Lee is waiting for a heart and lung transplant due to her PH. She explains how she came to this point, how she deals with the uncertainty, and why it's so important to ask for help if you need it.
"I was diagnosed with pulmonary hypertension in 2017. I had been feeling breathless for a few years beforehand, but doctors thought it was anxiety and I wasn't very persistent with finding out, so I just accepted it was that.
Then during a trip to Vietnam, I started to suspect something was really wrong, so I came home early and went back to my GP. He told me he still thought it was anxiety, but did some blood tests and an echocardiogram (ECG) as a precaution.
I was frustrated that I had come home for what I thought was no reason, so I booked a trip to Wales to visit friends. We had just bought a round of drinks at the pub when I looked at my phone and saw lots of missed calls and a text message telling me to ring the doctors immediately.
I was told the test results didn't make sense, and there might be a big problem. I was ordered to go to my nearest hospital straight away, and as I was away from my hometown of Stoke-on-Trent, that meant going to Cardiff.
Here, I was put on high oxygen and had lots of tests, before being told I had 'a little bit of heart failure'.
I was admitted to the coronary care ward for more tests and my mum came to be with me, sleeping at my bedside for a week. I was diagnosed with pulmonary hypertension and a coronary sinus atrial septal defect (ASD) – which was quite a shock.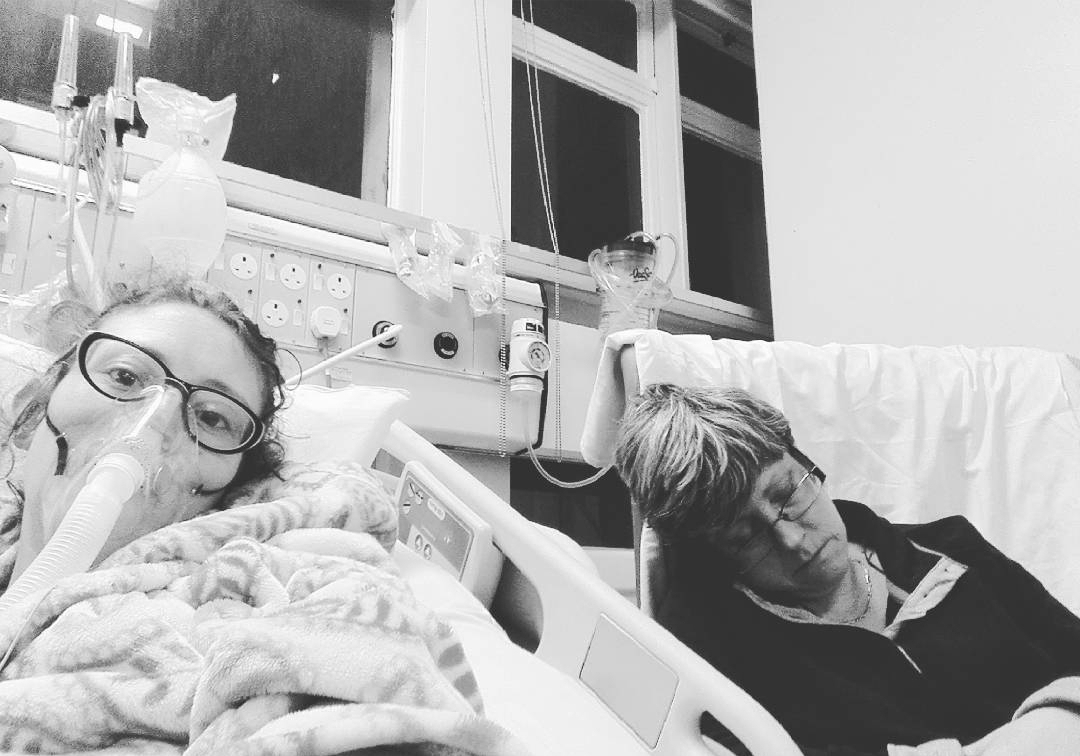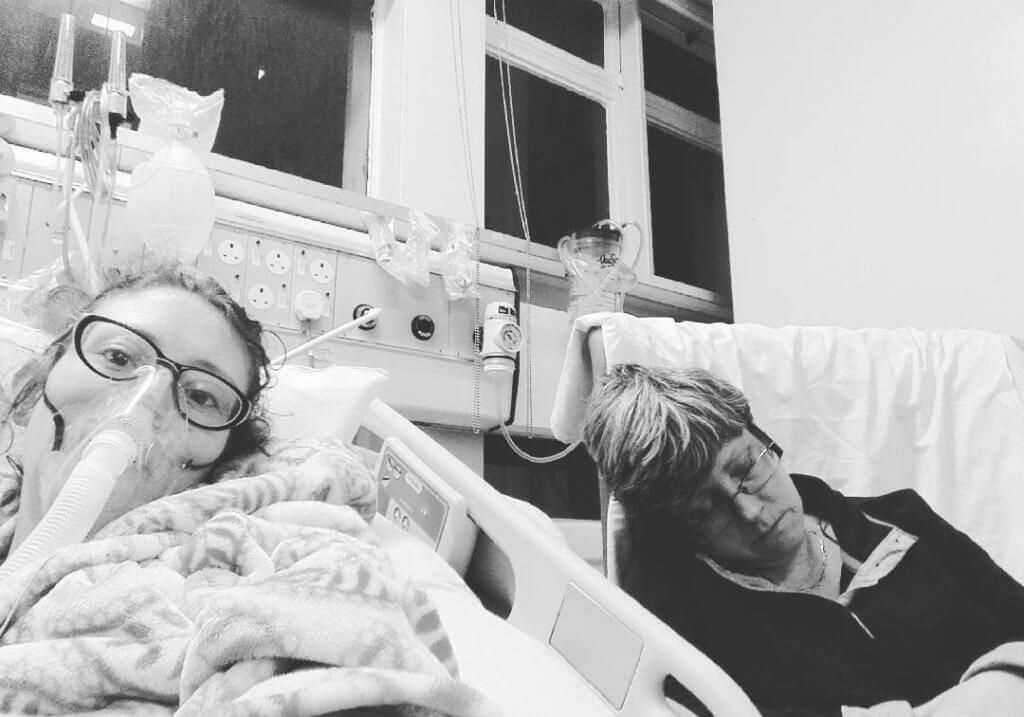 Not long afterwards, I was transferred by helicopter from Cardiff to Doncaster, and finished my journey to the Sheffield Pulmonary Vascular Disease Unit by ambulance. Here, I spent a week getting on the right medications and coming to terms with my new life.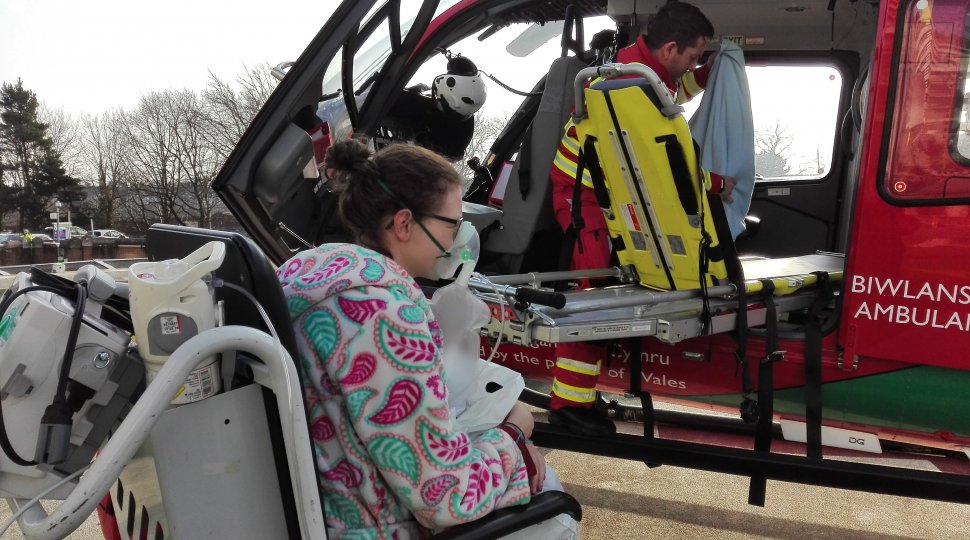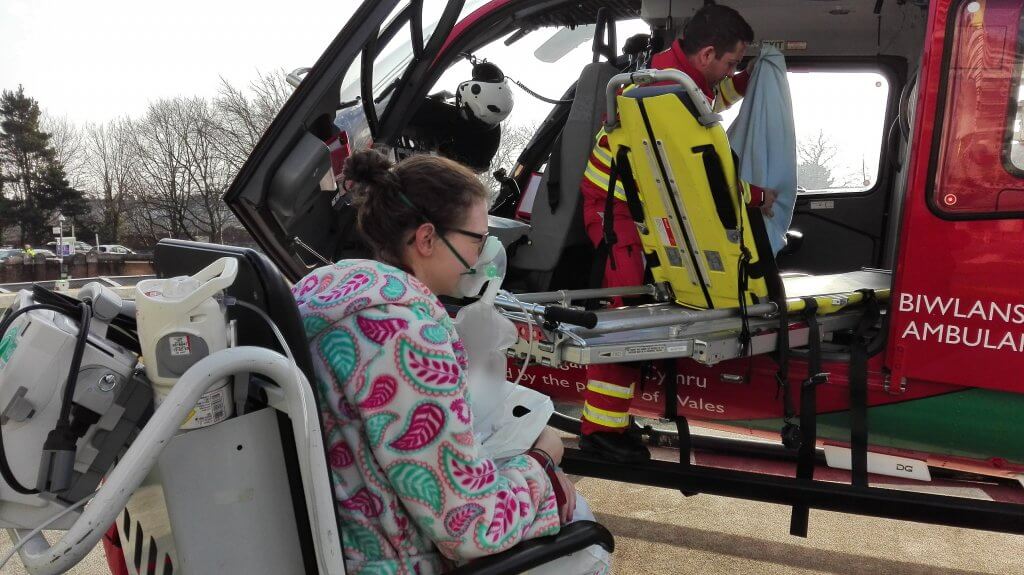 My condition has deteriorated over the past few years and in 2019 I was put on to intravenous medications.
I was listed for a heart and double lung transplant in September 2020, following an overnight assessment at Royal Papworth Hospital that involved many, many tests.
Because I need both heart and lungs, and because of my blood type, they said that I could be facing a two-year wait – hence being listed at this point.
Initially I felt relieved because I was terrified that there would be some reason why I couldn't have a transplant, so I felt relieved that I was a suitable candidate.
But I had a week or so before going back in to meet the surgeon and sign the paperwork, and during this time, the reality of what was to come slowly started to settle in. It was a very emotional time because it's such a huge thing to have to go through.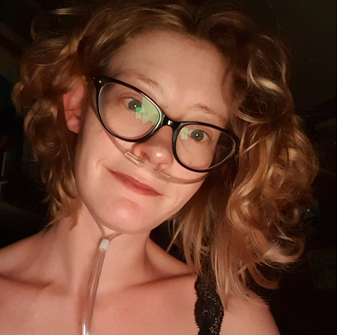 The day after I was added to the list, I got a call from a private number and my heart rate went through the roof. I even got the shakes.
I was highly anxious for the first few months after being listed and was in regular contact with a psychologist. This was a huge help for me coming to terms with being on the list and the uncertainty that comes with knowing that at any point you can get that call.
One of the tools the psychologist taught me is 'safe space meditation', where you have a space in your mind that you can go to when you close your eyes and imagine being there, loved and safe. The great thing about this is when you learn how to recall it yourself, you can do it anywhere – whether it's before bed to help you sleep, or in a CT scanner.
It's important to reach out and talk to people – friends, family, professionals – when you go through a huge life-changing event like this. It is so easy to get swept up and become overwhelmed and, in my experience, when my mind and mental health are fuzzy, my physical health will follow.
It's very strange to know that your life could change at any moment and for the first month after being listed I was very aware of every time the phone rang. My sessions with the psychologist have really helped me with accepting things that are out of my control.
I currently live at home with my mum, stepdad and sister Stacie, and they are all incredibly supportive and helpful. I would struggle a lot more without them. I think everyone is nervous, apprehensive, and probably a little bit excited about what the future could bring.
I have found an online community of people who have been through the transplant journey, which I find immensely helpful because it can be a very isolating experience.
This is also why I started my blog (www.survivingthriving.co.uk) as I have found many others about life after transplant (which is great!) but I wanted to share the 'before' part too. Maybe sharing my story will help others, as their stories have helped me.
The blog has also given me a sense of purpose and is quite therapeutic. I have had lots of people who are also currently waiting for organs come to chat via my linked Instagram account, and it has been so lovely to connect with people who completely understand what I am going through.
I am nervous about the transplant (I think it would be strange not to be!) however I have no doubt that this is the best thing that could happen to me.
I know that this is going to be a very hard journey, as living with PH already is, but I also know it is going to be worth it.
Organ donation is so important because it saves lives and gives people a second chance when their first one has been stolen from them by illness.
I am a registered organ donor and have been long before I knew that I would be in the position I am in today. Each person who becomes a donor can save up to nine lives – and that is one hell of a legacy."
Other Features You May Be Interested In