Life after surgery – and why I'd do it all again
An operation called a pulmonary endarterectomy (PEA) can really improve the quality of life for people with a type of PH called Chronic Thromboembolic Pulmonary Hypertension (CTEPH).  Many patients undergo this serious surgery without complications – whilst others can have a rockier ride.

Here, Patricia Higgins of Wallsend, Tyne and Wear, shares her experience of going in for surgery and waking up weeks later in intensive care. We'd like to thank Pat for sharing her frank and honest story.

She had a tough time but now leads a full and active life and has nothing but praise for the people who treated her. Read about her journey and why she says she 'would do it all again'.
"On May 31st 2012 I went into Papworth Hospital for a pulmonary endarterectomy.  My surgery was scheduled for the next morning.  After kissing my husband I went into theatre.
This is how I remember things after that. I woke to find that my chest wasn't sore, which I was surprised about because I had been told it would be very painful the day after.  Then I realised I had machines all around attached to me and they were beeping.  I was in ICU.
My husband Davie came into see me and the first thing I asked about was my little dog. He said she was fine but my family wasn't!  He said they had all took turns talking to me for ten weeks as I had been put into an induced coma.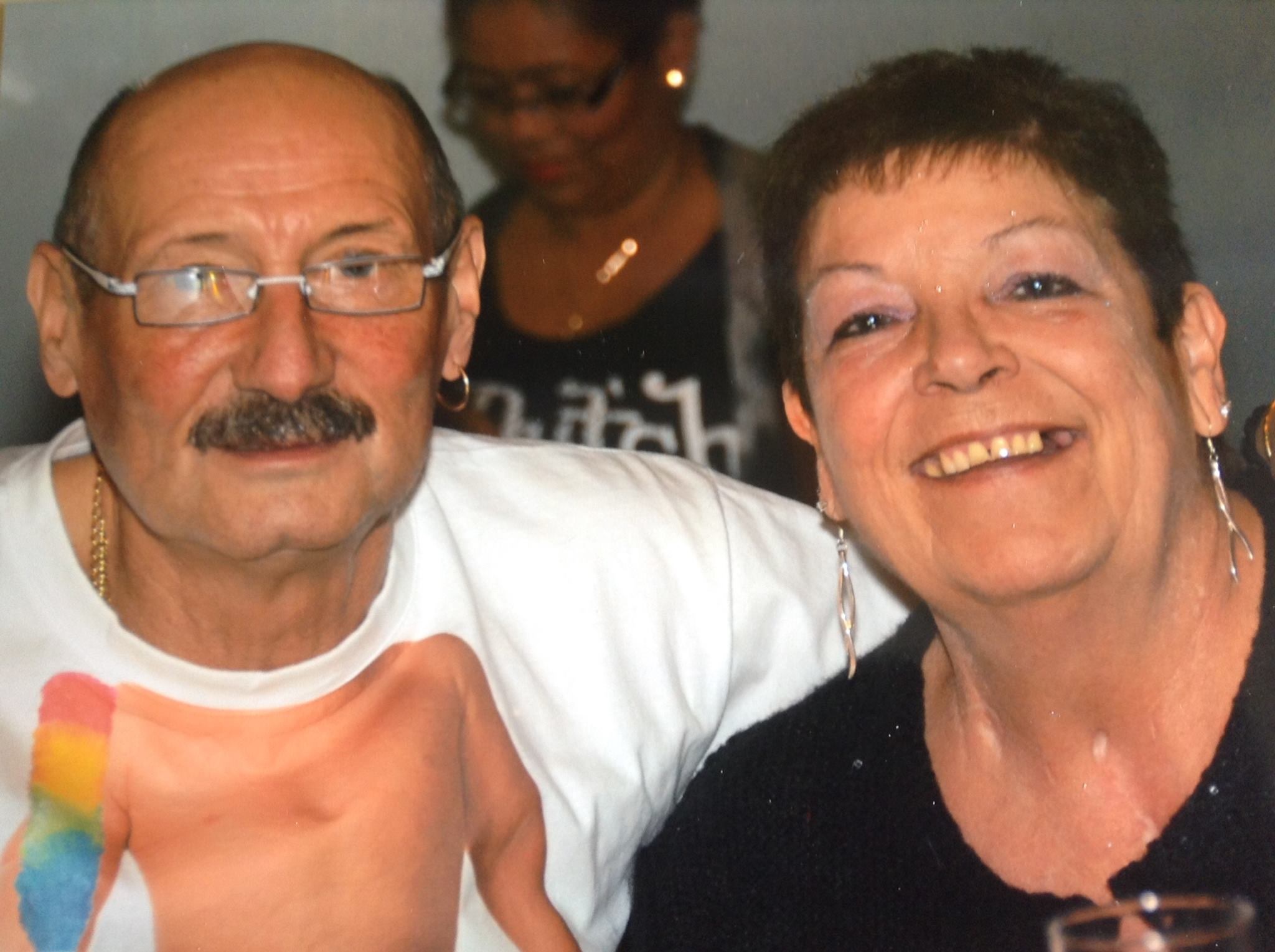 During this time, of which I have no memory, I had had lots of problems, including infection, kidney failure and a bleed on the brain. Obviously I knew nothing of this and remember very little, luckily.
As I grew stronger – and more belligerent – I was transferred to the Freeman Hospital in Newcastle near my home.  I recall little of that journey and things went blank again.  I was transferred in ICU straight away when I got there.
But I made a good recovery and was then sent to Ward 29 to recuperate and to learn how to walk again.  This is where I found my toes were black!  It turns out the ECMO machine that was keeping me alive in Papworth couldn't quite oxygenate all my extremities so my toes were starved of oxygen. They had turned gangrenous and painful. There was nothing for it – they had to be amputated. Six days later this happened. Once again I had to learn to walk, but I only stayed in hospital for a week.  Not bad for a double amputee! Overall, I would say my PEA surgery was a partial success, as I still have to take Sildenafil and I continue to be looked after by the brilliant PAH team at Freeman Hospital, whom I see now every six months. 
However, I live a full independent life and am always grateful for that.
I drive my own manual car.  I can walk short distances without any mobility aides. I can even do a six minute walk test now!   I cook, clean, look after my husband, my dog and my cat.  Obviously climbing, cleaning windows and floors get done by my eldest daughter!  I am also able go on holiday abroad in the same way as anybody else and join in most activities.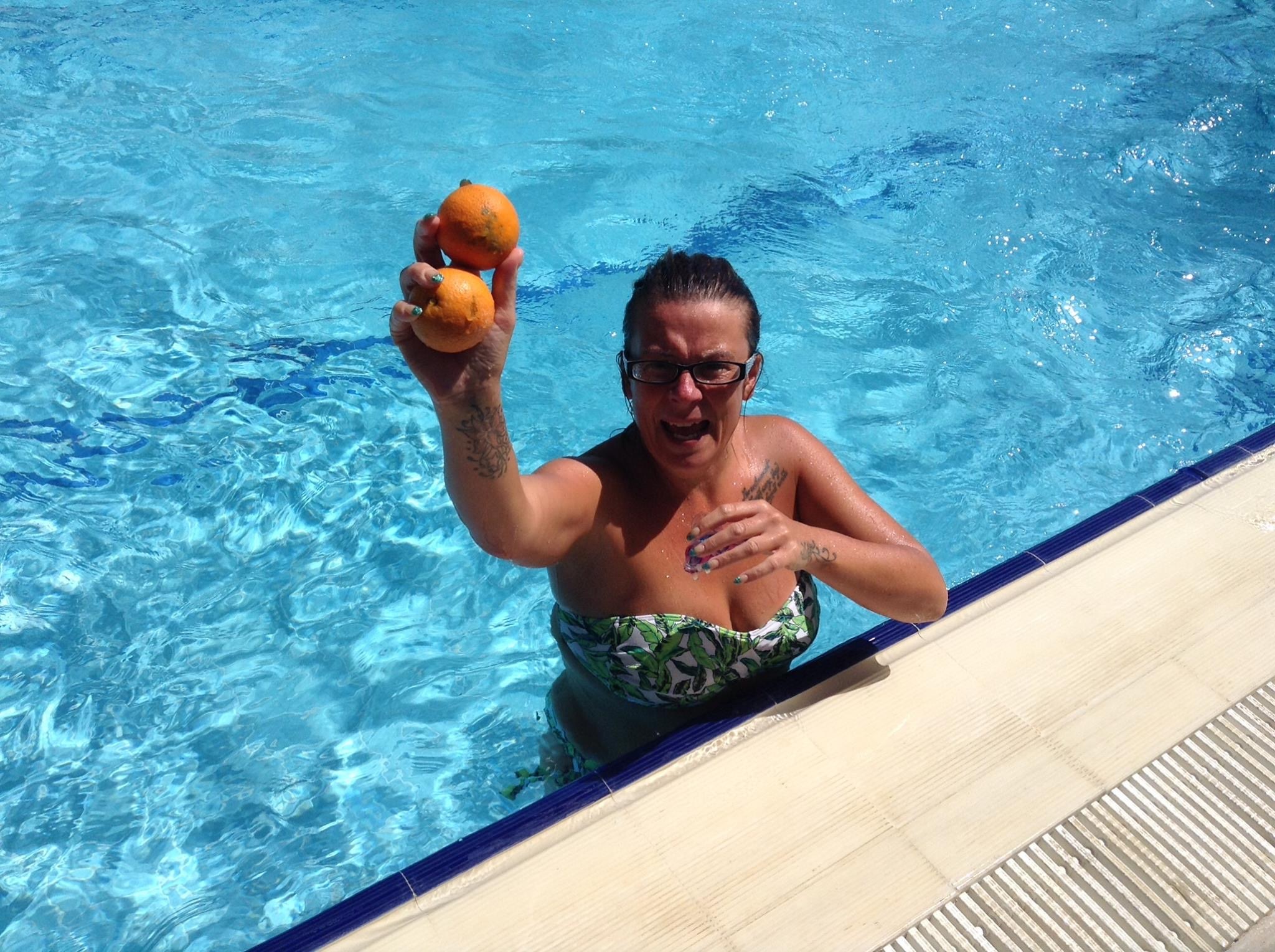 I returned to Papworth in March 2016 to thank Mr David Jenkins and his wonderful staff, for without them I wouldn't still be a wife, a mother, a Grandma and a great Grandma. Without my fantastic family and friends and doctors and nurses my recuperation would have taken a lot longer.  These people gave me the strength and courage to recover.
Patricia's family

Patricia's husband and grandchildren
If you have the nerve to have this operation, you CAN recover and live a great life as I do now almost four years later. I would do it all again.
As with any surgical intervention or medical treatment, patients may face risks, potential extra challenges and vastly different recovery times. If you are considering PEA, and have any queries raised by about Pat's story, please talk to your PH team at your local PH centre and/or Papworth Hospital.
Other Features You May Be Interested In