Lucinda Duxbury-Smith from Kent is determined to keep busy and live her best life with PH. She told Charlotte Goldthorpe about how her hobbies help her maintain a positive outlook.
Lucinda was diagnosed with PH in 2004, six years after first experiencing symptoms. After becoming ill, she had to leave her job as the head of a healthcare assistant agency which left her feeling isolated.
She'd always managed to keep busy, but as her symptoms worsened, she was frightened to go out or do any exercise.
It wasn't until three years ago, when studies on the benefits of exercise and PH had been published, and with advice from her consultant, that she felt confident enough to give exercise a go.
Now a keen swimmer, she completes 32 lengths each morning. She has also taken up ballroom dancing and joined a Rock Choir; performs spiritual healing at her local church, and even makes her own jewellery. Lucinda's enthusiasm for exercise and wanting to learn new things has helped her remain positive, which, in turn, has helped her cope with her PH.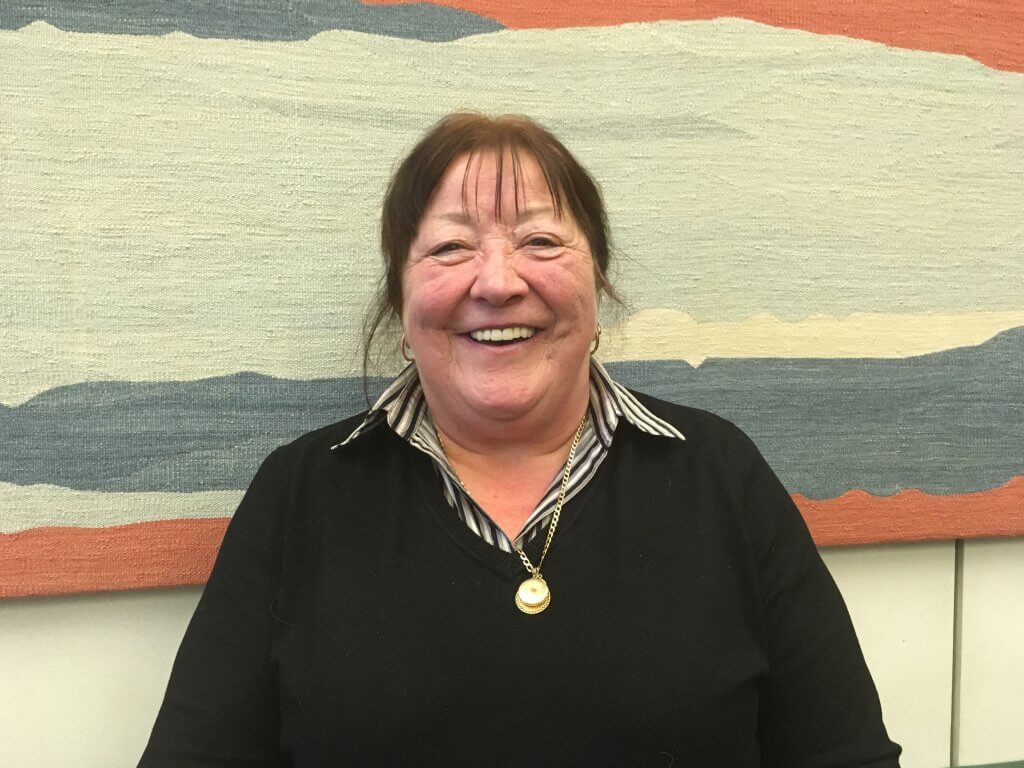 "I try to keep as busy as possible, within my limitations. When I feel unwell it's difficult to be motivated and I struggle to lose weight when I'm not able to go out. I live on my own so it can be lonely too."

"Like many people living with PH, I have good days and bad. Over the last few months I've felt very out of breath and not my usual self, but generally I enjoy a good quality of life."
Lucinda dances twice a week when she feels well enough. "I'm a beginner, I'm not a ballroom dancer, but that doesn't matter. I enjoy keeping active and being sociable," she said.
Lucinda also attends her local sports centre every morning to swim and socialise. She said: "I go early in the morning which is a lovely start to the day. Some mornings I don't feel like going but once I'm in its ok and I'm glad that I did it. I've met some new friends there and after our swim we move to the baby pool to sit and chat. Once a month we also get together for a meal."
"Exercise is so important. It makes me feel healthier, happier and good about myself. The team at my specialist centre taught me how to breathe when I'm swimming to get rid of the carbon dioxide, which has helped me a lot and no one can see me do it. I avoid the front crawl or other strokes which are too energetic and stick to doing breast stroke slowly.
As well as exercising, Lucinda has many hobbies to keep her busy, including making jewellery as part of a college course. Five years ago, she enrolled on a course to become a spiritualist healer and now practices at her church every Thursday afternoon and Friday evening.
Lucinda is also part of a Rock Choir which combines the power of music, meeting new friends and performing at events. In August she will be performing with the choir at the Edinburgh Fringe Festival.
Last year she sang with 4,000 Rock Choir members during a concert of 10,000 people at London's Hyde Park with Michael Ball. "I've never experienced anything like it before. We all stood up and sang – it was wonderful. It was hard work and I found the walk quite far, but my friends waited for me and helped pull my trolley along," she said.
Other Features You May Be Interested In