"I feel like I've come such a long way"
Ten years after her pulmonary endarterectomy operation, Chitra Tripathi won two awards in a Mrs India UK competition – providing a confidence boost and a platform to raise awareness of pulmonary hypertension. Here, Chitra talks about living with CTEPH in both India and England, and how her care has changed her life.
Soon after my 23rd birthday and just three months before my first marriage anniversary, I found myself in an intensive care ward in India, being diagnosed with pulmonary hypertension. I was told it was a life-threatening disease which affects just one to three people in a million. 'Guess my chances', I thought.
What was more devastating was to be told its lifelong complications for a woman of my age, who had hardly experienced the essence of married life, or for that matter even dreamed of having kids. In one word, I was completely devastated.
It all started following a sudden episode of DVT (Deep Vein Thrombosis, clots in the big vessels) in my leg, which travelled to both of my lungs (known as a pulmonary embolism).
At the time, I was working in my dream job at a multinational bank in India. The clots in my lungs changed me from a healthy, sporty, academically-excelling girl to a bed- bound, breathless person who struggled to speak a short sentence or even walk ten steps without taking frequent breaks.
After a series of tests and scans over the next three months, doctors finally concluded that I had developed pulmonary hypertension secondary to the clots in my lungs. Apparently, it was the delay in the diagnosis and treatment of the pulmonary
embolism that led to treatment-resistant blood clots, which otherwise would have dissolved with blood thinning medications.
I was further devastated to know that the only treatment available in India was a double lung transplant, which had a five-year survival rate of just 40 to 50 per cent. I was also told that I would require blood thinning medication for the rest of my life.
Fortunately, my fate took a positive turn in 2007 when I moved to the UK with my husband, who had secured a job in as a trainee doctor in the NHS. As my condition was deteriorating, my GP made an urgent referral to the local cardiology department, who then referred me to my nearest specialist centre.
I was fortunate to see Dr Simon Gibbs and Dr Luke Howard, who are both pioneers of the field. Needless to say, they cared for me like my family, promptly carried out my tests and showed me a ray of hope. I still remember sitting in Dr. Howard's outpatient clinic and praying to hear that there was a treatment for my condition.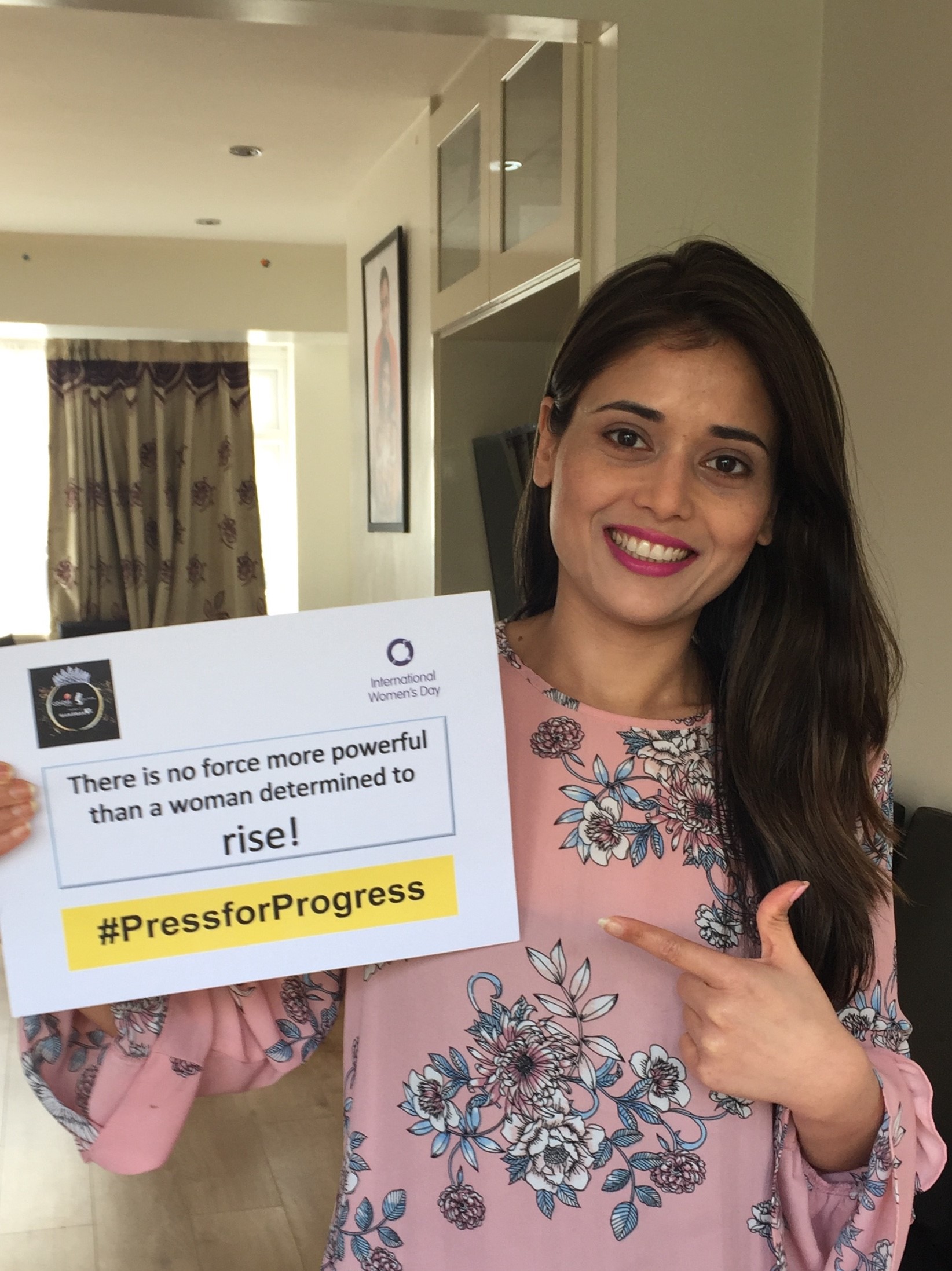 At last my prayers were heard, and I had a second chance when I was offered lifesaving surgery, a pulmonary endarterectomy, at Papworth Hospital.
Little did I know at that time that the girl who was sitting in the pulmonary hypertension outpatient unit, suffering with pain and depression, would be pleasantly introducing herself as a finalist in Mrs India UK 2018.
Yet there I was in March this year, Chitra Tripathi, a PHighter, fitness freak, HR professional and Mrs India UK 2018 finalist. It felt like I was in a dream world and none of it would have been possible without the care and support I received from my PH team. I feel like I've come such a long way.
The final of Mrs India UK was held in April and I was honoured and humbled to be awarded 'Mrs Congeniality' and 'Mrs Glowing Skin'. My aim was to raise awareness of PH through the platform of Mrs India UK, so that more people could join hands in spreading awareness with the aim of investing in early identification and better treatments.
I think the words I used in my Instagram post to announce my awards sum up how I feel about the last few years:
Life is a journey and not a destination. I'm so thrilled and grateful for every learning, experience and lesson that I can take forward in life.
Other Features You May Be Interested In