Going Global: My life with PH in Dubai
Originally from England, Mark Pincock has lived in Dubai for 11 years, and was diagnosed with PH out there in 2020. At the time of this interview, he was waiting for a liver transplant and plans to return to the UK when he is well enough. The 53-year-old, who moved to the United Arab Emirates after leaving the army, told us his story…

As told to the PHA UK in March 2022
"I have always been fit and active and at the time I got ill I was training and competing in some triathlons. I knew my body, my physical abilities and importantly what felt right. In 2018 I gradually felt my sporting performance declining, dropping down the scale in competitions and despite training harder, I was getting slower and struggling more with breathing control.
I began regularly to feel dizzy when getting up from my chair, and breathless walking up two flights of stairs at work. Finally, during a triathlon in October 2019, I felt very dizzy and faint, almost blacked out and held onto a wall for support. This scared me.
In November 2019 I went to see a cardiologist at a hospital in Dubai and several tests indicated pulmonary arterial hypertension. I was then referred to a clinic in Abu Dhabi to see a PH specialist, where the diagnosis was confirmed.
A complicated health picture
At the same time, I was seeing a hematologist in Dubai about irregular blood results, which were first discovered in 2008 when I broke my leg in the UK.
After many tests in Dubai the hematologist never found an underlying reason. Suspected liver cirrhosis was mentioned on an abdominal scan report (little did I know this was the underlying cause of my PH). Because this was a different private hospital in Dubai the information was unfortunately never shared with the clinic that diagnosed my PH, and I never thought anything of it as I hadn't read anywhere that the liver could cause PH.
Then in April 2021 I had an abdominal hernia, and a scan showed cirrhosis of the liver. This time, I mentioned it to my PH doctor, and he suspected at once that portal hypertension may be the cause of my PH.
After further tests in January this year it was suggested I should have a liver transplant, and after what felt like a million more tests, including another right heart catheterisation, I was placed on the transplant list in February.
Although this is pretty scary and was totally unexpected, I am at the same time very optimistic that this will cure me of liver cirrhosis/portal hypertension and hopefully reduce or eradicate my PAH. I see it as short-term pain for long-term gain and feel very fortunate that I may be curable, and live a longer healthier life than I initially expected on diagnosis of PH.
Healthcare in the UAE
The healthcare system here differs immensely from healthcare in the UK.
The government hospitals are for free use by UAE citizens, but expatriates can use them free for emergency treatment, with other care claimed back on their health insurance.
I am most fortunate in working for a good company that provides top class medical cover, up to AED 2.5 million (£500,000) per year with a maximum co-payment of AED 100 (£20) for any medications which are supplied three-monthly.
As an example of costs, a 30-tablet pack of Opsumit (macitentan) costs AED 17,000 (£3,500).
I am being treated at Cleveland Clinic Abu Dhabi (CCAD) which is incredible. It is a large modern private hospital that not only looks like a five-star hotel, but it also has the most amazing professional healthcare staff recruited from around the world (many British amongst them).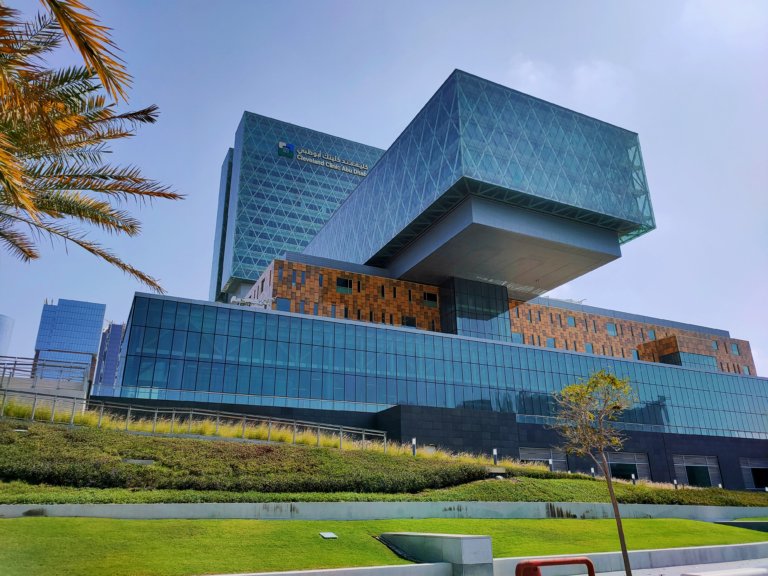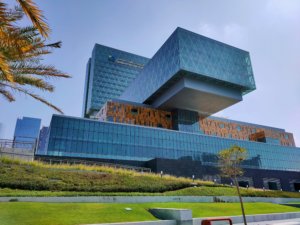 Staying active
PH has affected my physical and sporting activities. A few years before my diagnoses I had got quite fit again and took up triathlon which I enjoyed immensely. I enjoyed the planning of training, seeing the fruits of it and loved the competition, but mainly I liked the community spirit that exists within those training and competing in the sport. So, whilst I have now given up triathlon I still keep as fit as possible and train within my limits, which for me means much less speed and distance when cycling. Unfortunately, I have recently stopped running as I find it almost impossible to control my breathing and actually found it quite frustrating and demoralising, so I walk instead.
I do feel fortunate in that I am told I caught the condition quite early because of my physical activity. I feel very lucky that I am not affected that badly yet, my life hasn't changed much at all, and I have fantastic medical facilities and staff available – who are taking great care of me.
Being able to get outside and do stuff keeps me positive and focused and so far, I've been able to continue doing most things I like doing.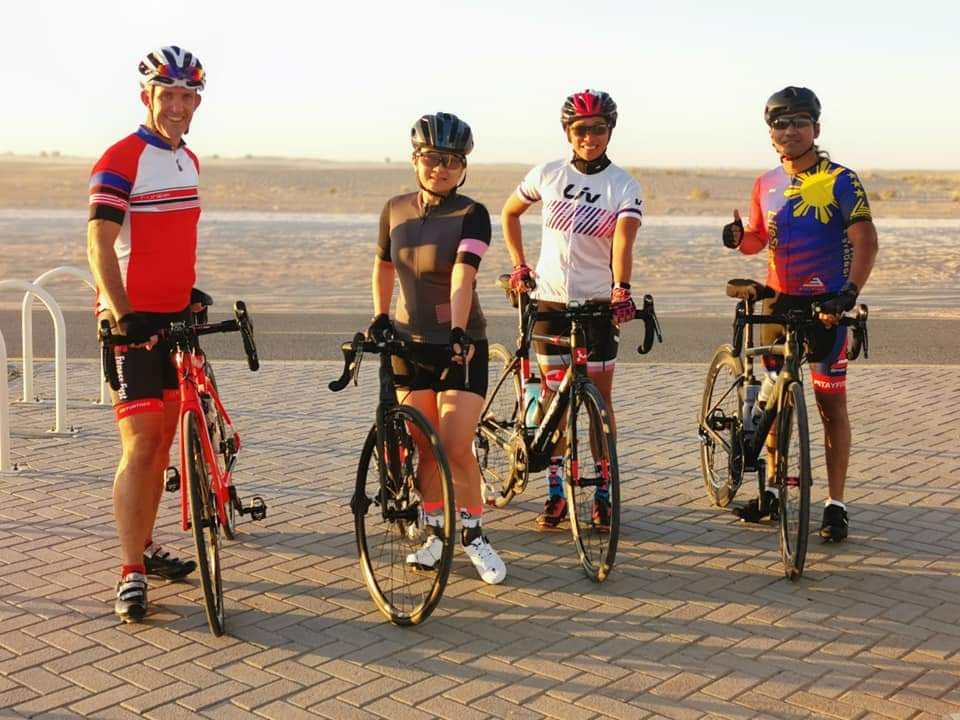 Building a support system
I live with my wonderful, supportive, and caring wife Myrna. She comes to many of my appointments with me and understands most of what is going on, I'd be lost without her and sometimes I forget what a mental worry it is for her. Obviously as I live abroad, I'm not surrounded by immediate family, but I speak to them regularly by video call and they are all aware of what is going on and are always supportive. My close friends here in UAE are always on hand to help if I ask and our good friends in Abu Dhabi put us up at theirs when I can't travel home to Dubai after some procedures.
There are no PH charities over here that I am aware of and I'm sure my consultant would have put me in touch with one if there was. This is one of the main reasons I looked up PHA UK and it has been a great help and source of information.
Changing plans
My wife and I were expecting to retire to Spain later this year. We bought a beautiful place in the Alicante region, had it completely refurbished ready to move into and were highly excited about our future life there. Unfortunately, it became quickly clear that I would not get medical insurance to cover the extremely high costs of pre-existing PH medication. In the end we sold up and are currently buying a home close to my daughter in the Lake District instead.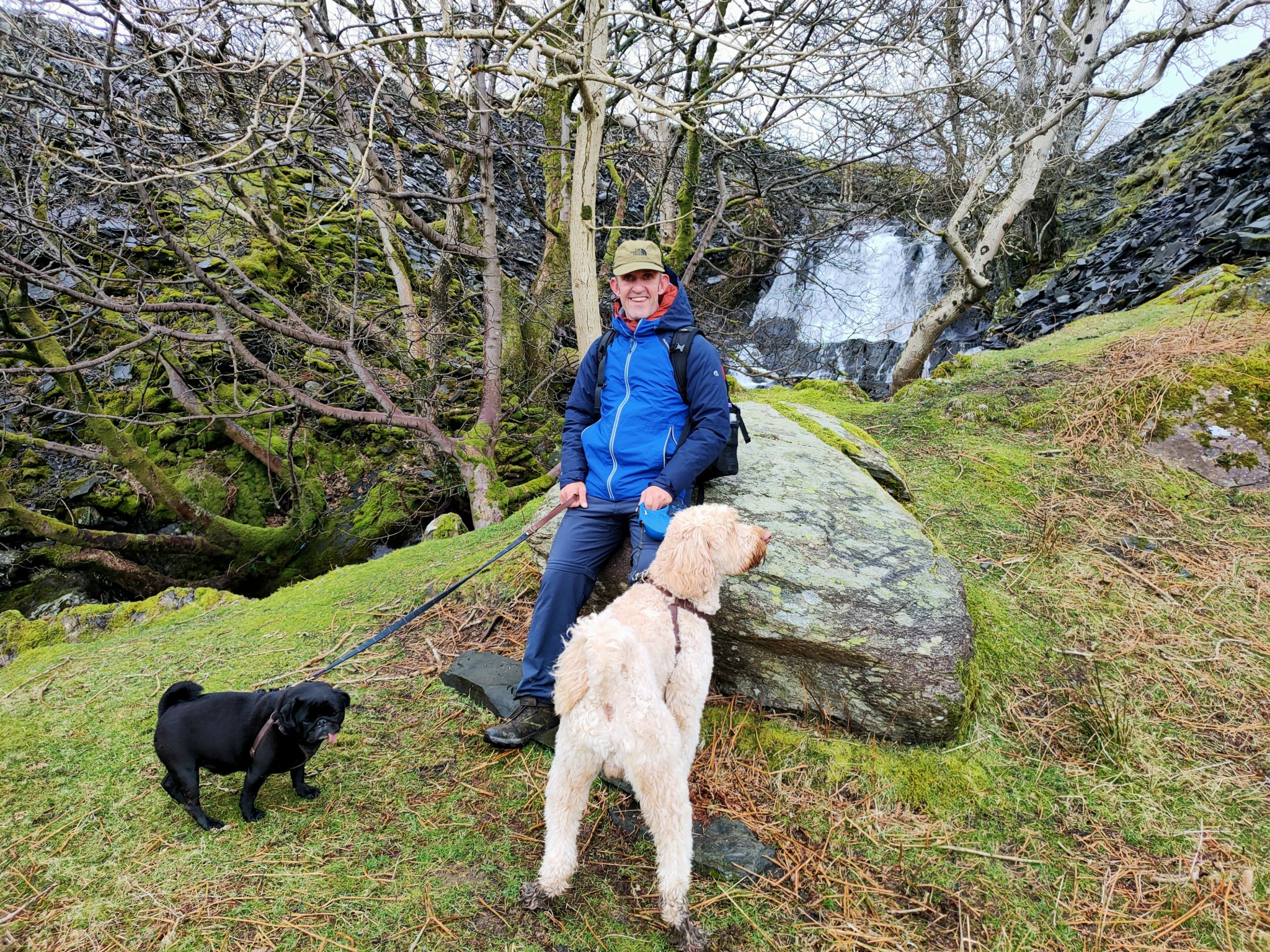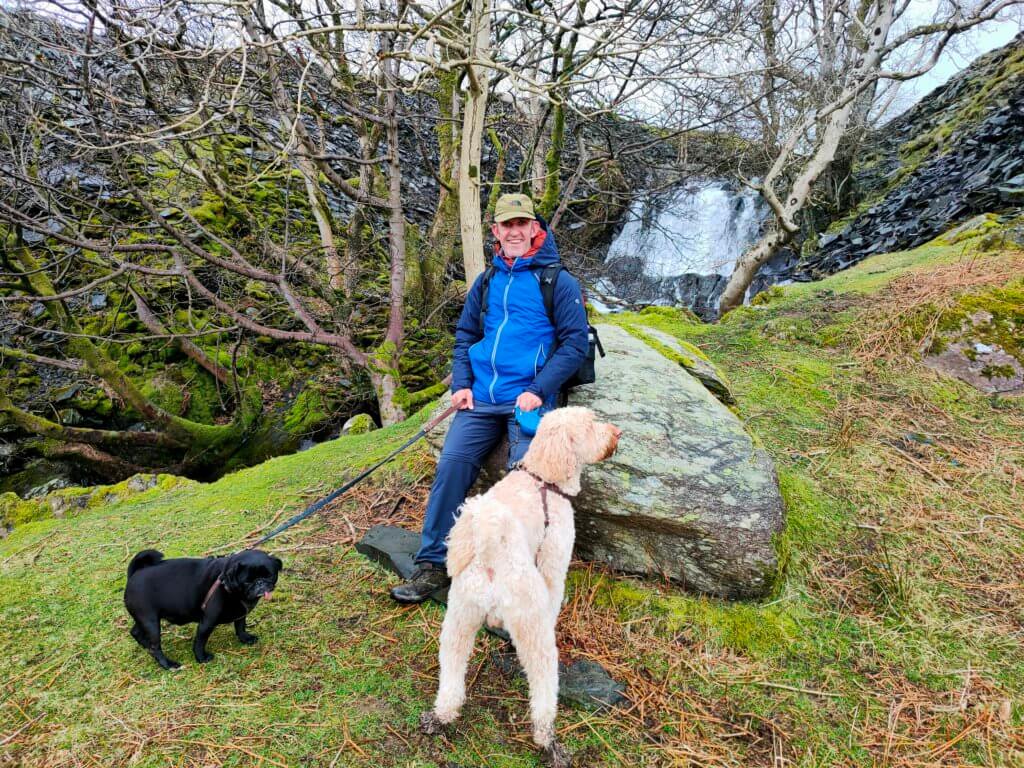 I look forward to hopefully spending time walking in the fells of the Lake District, walking a dog, and picking up my camera again. I am very optimistic about the future post-transplant and hope that it all works out ok. I think my biggest driver of all now is to watch my granddaughter Florence grow up."
Other Features You May Be Interested In