Going Global: My life with PH in AMERICA
Dorothy Watts lives in Seattle, Washington, and was diagnosed with Chronic Thromboembolic Pulmonary Hypertension (CTEPH) in March 2020. The 31-year-old technology product manager has undergone numerous balloon pulmonary angioplasty (BPA) procedures and has found new ways to stay positive and active with her condition.

Story told to the PHA UK in 2022
"I was diagnosed with deep vein thrombosis in June 2011 after starting birth control and in May 2019, I began experiencing leg pain, but I did not want to see a doctor due to upcoming trips. I travelled several times in the following months, including several overseas trips.
During the summer of 2019 I became increasingly out of breath and dizzy; eventually, it got to the point where I could barely walk one block (this was very unlike me – I had just ran a half marathon earlier that year).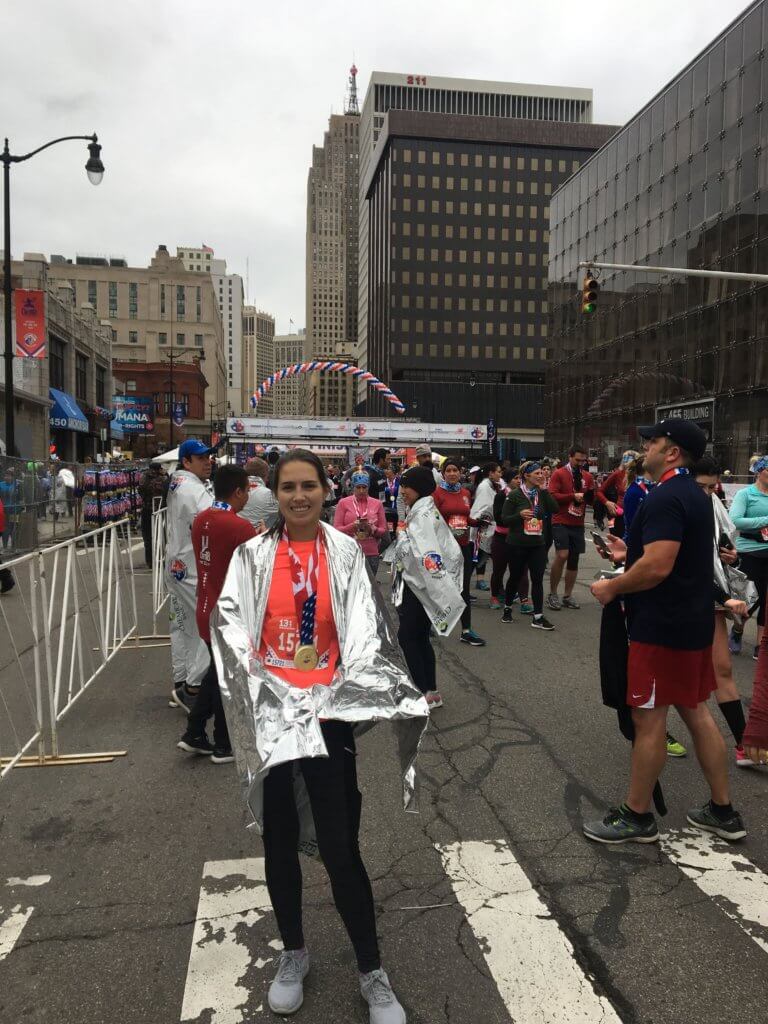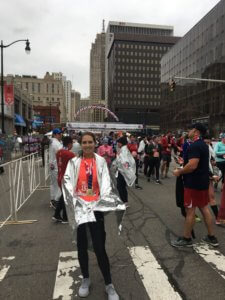 However, I attributed my breathlessness to all of my travel, working out less, moving across the country, and starting a new job. Finally, I went to see a primary care doctor in Seattle who told me to go immediately to the ER [A&E].
I ignored her and instead got on a four-hour flight as I had a friend's wedding in Chicago; however, while in the air my resting heart rate jumped above 120. I went to the ER upon landing and there was diagnosed with bilateral pulmonary embolisms. I went back on blood thinners and met with a pulmonologist, who ran more tests and finally diagnosed me with CTEPH in March 2020.
Adapting to life with pulmonary hypertension
I am on medications to prevent further blood clots and treat my PH. I also had six balloon pulmonary angioplasties in 2021, as I am not a candidate for a pulmonary endarterectomy.  The BPAs helped reduce the pressures in my heart, and the medication has increased my exercise tolerance.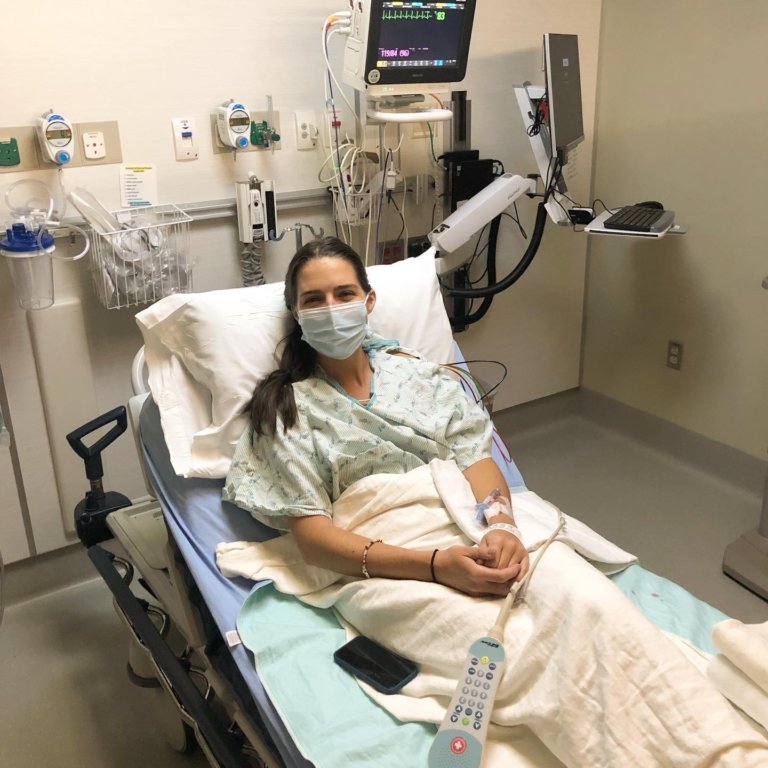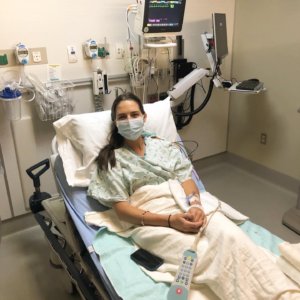 The two biggest impacts of my CTEPH have been the changes to my lifestyle and exercise and the toll on my mental health, especially immediately after diagnosis.
I went from being a very active young adult running half marathons to not being able to walk up a flight of stairs in a matter of weeks.
Even after two years of treatment (including medication and BPAs), I still cannot run and have had to find new ways to exercise.
There are a lot of outdoor activities in and around Seattle (such as hiking and skiing), but I have to be intentional about how much effort I can extend, and the altitude, which leads me to miss out on things. Adjusting to this new normal, especially as the pandemic set in, was difficult.
I have found new ways to stay active, including yoga, walking, and recently, even low-impact Peloton [exercise bike] classes. I enjoy spending time with my husband, family, and friends and travelling. My excellent team of doctors have also helped me stay positive, especially though the past year of treatment.
The healthcare system in America
It can be extremely confusing and frustrating trying to navigate the US healthcare system.
I am aware of four main ways to get health insurance in America:
Medicare, which is provided by the government once you turn 65, or if you have a disability
Medicaid, which is income-based insurance provided by the government
Coverage through the Affordable Care Act (aka 'Obamacare')
Private insurance through an employer
Health insurance options are further broken down into different coverage types, and it is usually up to the patient to determine which plan is best for them based on how much they anticipate spending on healthcare in the next calendar year, and if their preferred providers will be within their approved healthcare network. Extra services such as dental, vision, and mental health services may not be covered in all plans.
I feel extremely lucky to have access to private health insurance through my employer, and to be able to afford my deductibles and out-of-pocket expenses.
When I was first diagnosed, I was on a lower plan since I did not anticipate I would have many medical expenses. Because of this, my deductible, out-of-pocket expenses, and copays [what you must pay towards costs] were high.
During the first open enrollment period post-diagnosis, I changed my plan to the premium option; while the amount taken out of my paycheck each month has increased, my overall expenses are lower, and I am covered for nearly all expenses.
There are hospitals around the US that are well-known for their expertise in PH and CTEPH diagnoses and treatment, the most well-known being University of California at San Diego (UCSD). While I was not treated at UCSD, many of the doctors at treatment centres across the US trained at UCSD, including several of my doctors at University of Washington.
When I was first diagnosed, I connected with a Facebook support group managed by volunteers from the [American] Pulmonary Hypertension Association (PHA)
There are several PHA groups, including groups dedicated to CTEPH and young adults.
Through PHA, I have 'met' many other patients, gotten advice on different treatment plans, attended a virtual support group event, and heard others' stories. I also some other PH organisations on social media to stay updated on PH research and events and to connect with patients.
Finding a good support system is important, whether it be people in your life or internet strangers with PH."
Other Features You May Be Interested In