Electronic cigarettes – the lesser of two evils?
Senior pharmacist Neil Hamilton considers the benefits of e-cigarettes when it comes to stopping smoking.

We will all have seen the use of electronic cigarettes (e-cigarettes), or 'vaping' becoming more common.  Indeed, estimates suggest these are now used by over 2 million smokers in the UK.  There will be multiple reasons why people choose vaping over cigarette smoking and in this article I will explore some of the issues and what the scientific evidence tells us.
The use of e-cigarettes is justified by some as a cleaner alternative to cigarettes.  It is well documented that tar, carbon monoxide and other impurities found in cigarettes and cigars may be responsible for some of the harmful effects of smoking, such as lung cancer.  E-cigarettes contain no tar; the fluid inside is called e-liquid and is usually made of nicotine, propylene glycol, glycerine, and flavourings.  Other than the nicotine itself, it is quite possible that these are harmless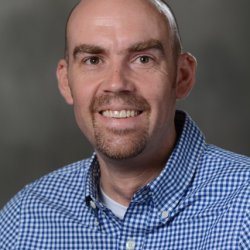 Quitting smoking will be a necessity for anyone being assessed for transplant, which may affect some patients with pulmonary hypertension
ingredients; however, there is currently no requirement for the contents to be guaranteed as with a medicinal product. Public Health England recently undertook a review of the evidence for e-cigarettes, the results of which can be found via the NHS choices and BBC websites if you would like more information. 
However the findings were largely positive, suggesting them to be '95 per cent safer than smoking cigarettes.'  It is speculated that with tighter regulation over their manufacture, e-cigarettes could be prescribed on the NHS as a smoking aid in the future.
Currently the NHS provides smoking cessation aids on prescription such as inhalators, gum and patches, together with access to smoking cessation programmes and assistance through GP surgeries and local pharmacies. 
A recently published research article in the British Medical Journal (BMJ) by a group from University College London aimed to explore the role played by e-cigarettes in smoking cessation.  They looked at data on about 1200 smokers between 2006 and 2015.  The group found that e-cigarettes were positively associated with the success rates of quit attempts, in that using e-cigarettes will likely reduce the amount of quitting attempts an individual needs.  The study found that the use of nicotine replacement therapy (NRT) on prescription (such as patches, gum or inhalators) was negatively affected by e-cigarettes, presumably because some people preferred to use an e-cigarette to NRT.  Unfortunately the study could not find a link between e-cigarettes and rates of successful attempts to stop smoking.
In the year 2014-5, smoking rates fell by one per cent, which suggests that something in the UK's tobacco control policy is working, but it is unclear how much of this decrease is due to e-cigarettes.   The growth in e-cigarettes may have reduced the uptake of NRT, but across the board, the UK saw 32.5 per cent of the eight million smokers attempt to quit in 2015.  It is not to be underestimated just how addictive nicotine is and how difficult it would be to quit.  However it is also important to remember the health benefits to smokers of quitting.
For example, a 40-year old smoker may expect to gain nine life years compared to someone who continued to smoke.
Quitting smoking will be a necessity for anyone being assessed for transplant, which may affect some patients with pulmonary hypertension.
Currently in the UK, transplant candidates must be without nicotine for at least six months before being enrolled onto the active waiting list.  This applies to tobacco, e-cigarettes and also prescription nicotine replacement products.  Whilst the evidence post lung transplant is less clear, it is also known that resuming smoking after heart or kidney transplants increases complications and chances of rejection. 
As health professionals, the message is very clear that we encourage all smokers to quit if at all possible, however a lifelong never smoker will have no personal experience of the challenge of quitting.  Evidence such as the BMJ study tells us that e-cigarettes are playing an increasingly common part of quitting attempts, but that successful cessation will be down to many factors-  not least a huge amount of will power!
If you are one of the UK's eight million smokers, perhaps one of your New Year's resolutions could be to quit smoking.  Advice and support is on hand through your local pharmacy and GP surgery, even if this is not as well publicised as in the past.  Encouragement and moral support will be readily available from your PH centre too. Good luck!
Other Features You May Be Interested In