PHA UK member Jane Barker-Benfield uses textile arts and crafts to help her cope with life with PH. She wrote this article to inspire others to get crafty too.
When I was diagnosed with PH last year, I didn't realise how important my love of sewing and textile crafts would be in helping me cope with the mental and physical challenges of having the condition.
Textile crafts have been my hobby for many years, and I've tried quite a few – embroidery, lace making, needle felting, crochet, rag rugs and countless sewing projects. I've always got several projects on the go and get totally absorbed, so for me it's a brilliant distraction from my symptoms, medication side effects and my propensity to over-think everything. I try and work on something every day, even for a few minutes. It really helps.
My weekly sewing class has become a lifeline. Sometimes I don't feel up to going but I know once I get there, I feel so much better for it. My teachers and fellow stitchers are so supportive, encouraging and inspirational. I often don't get much sewing done as I'm too busy chatting and having a laugh. Sewing classes should definitely be available on prescription!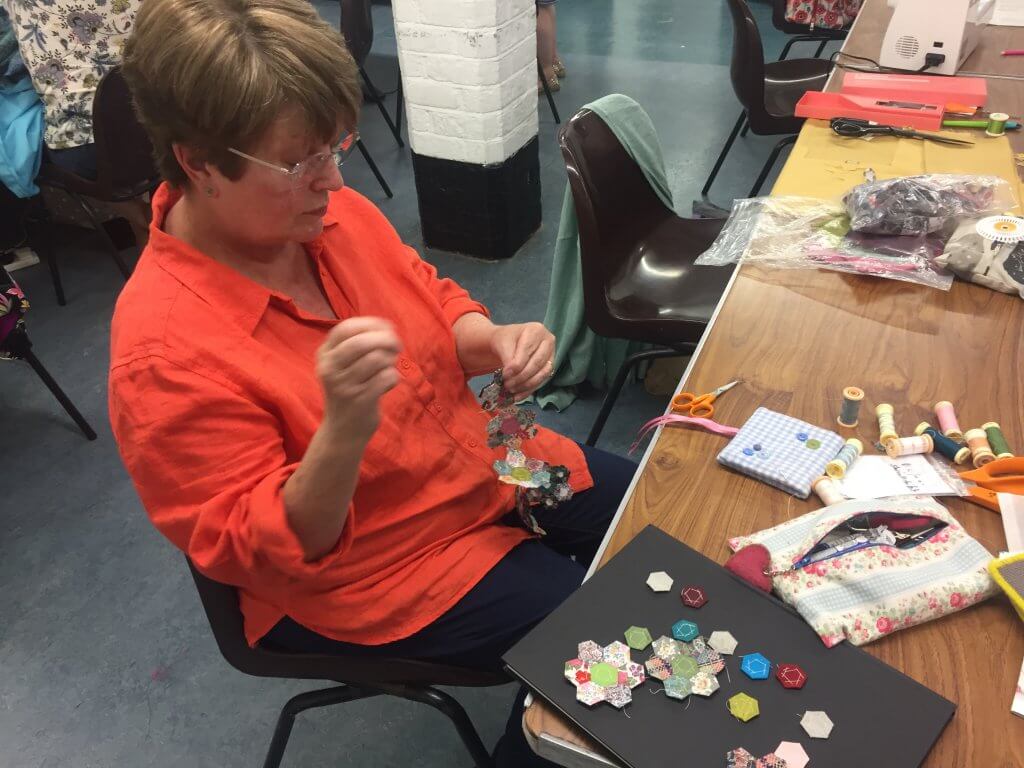 Going to a weekly class is great but if you can't get to one regularly there are many one-day courses available, or you can tap into the countless free tutorials and craft communities online.
Textile crafts are something that can be done by everyone and it's a great hobby if you have limited mobility. It doesn't matter if you start something and don't finish it. There's as much pleasure in the creative process as the finished project. Every crafter I know has lots of UFOs (unfinished objects) tucked away. My current UFOs are a needle felt rabbit, a goldwork Tudor rose and a crochet blanket.
Unless you're like me and have hordes of fabric, threads and haberdashery squirrelled away in every room of the house (including the bathroom), you don't need a lot of space. Depending on your choice of project, it's a very portable hobby.
I take something to work on when I go to clinic appointments or have to stay in hospital. It helps me zone out from the anxiety of tests, procedures and the inevitable, but necessary, information overload.
It doesn't have to be expensive either. I get most of my fabrics from charity shops, recycling existing fabrics or donations.
For every technique and ability level there are lots of kits available. They are often free with craft magazines which can be a good way to start. Don't worry if things go wrong – they will. I've probably unpicked more stitches than sewn. A snow leopard I recently finished needs corrective surgery to make it look less scary.
My first attempt at needle felting – a mini unicorn – morphed into a mouse because I overworked the wool. I've never got on well with dressmaking. My one attempt was a disaster. The nearest I'll get to the Great British Sewing Bee is having the same colour blue nail varnish as one of the presenters. Create and enjoy!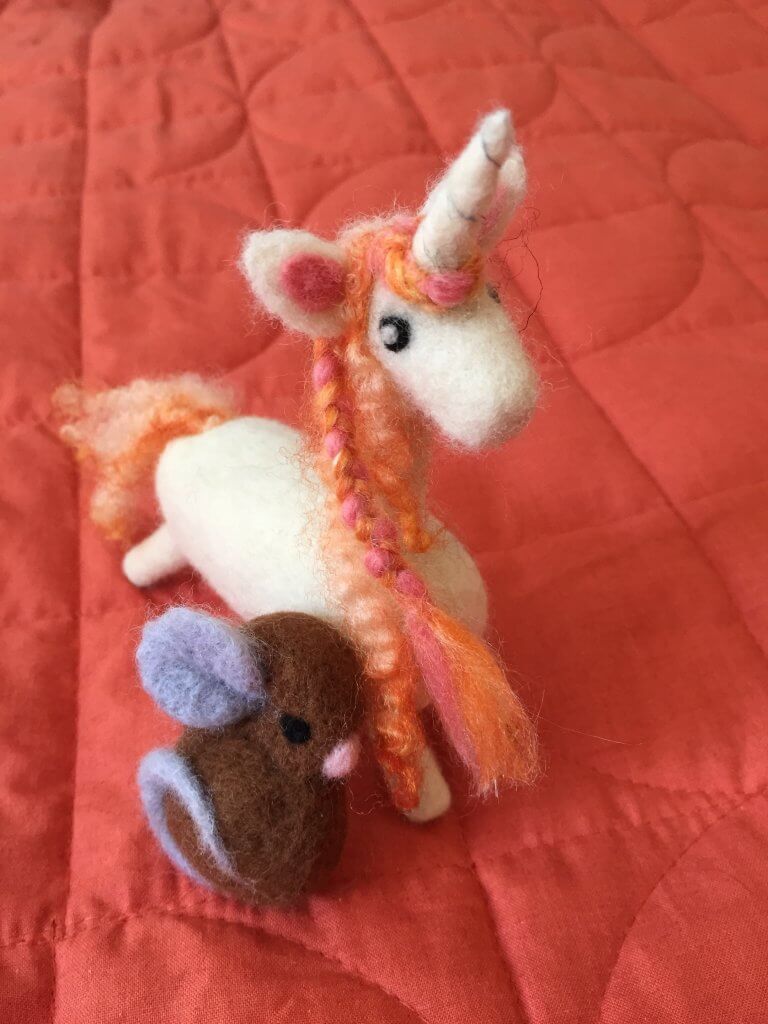 Other Features You May Be Interested In