BOOK REVIEW: The Selfish Pig's Guide to Caring
Mary Ferguson reviews The Selfish Pig's Guide to Caring by Hugh Marriott
Hugh writes with humour and breath-taking honesty about what it means to care for a loved one, addressing issues that few people openly discuss.
With chapters on sex, 'toilet mess', and even a section on thoughts of murder, the author doesn't just push boundaries with this book. He shoves them, hard, and smashes taboos with a sledgehammer.
Ultimately, The Selfish Pig's Guide to Caring normalises the secret thoughts that carers may have and offers an important insight into what it really means to look after someone who depends on you for everything.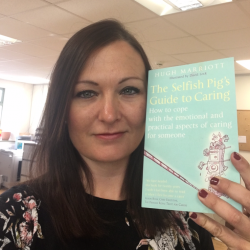 It normalises the secret thoughts that carers may have
Covering emotions like guilt, isolation, anger and fear, it also offers practical advice on a wide range of issues such as finances, looking after your own body and accessing information and support.
Refreshing and at times entertaining, the book can be read front to back like a novel (which is how I chose to read it), but you can also refer straight to chapters that chime with you.
This book isn't for everyone; if you're sensitive about your role as a carer, you could easily be offended by some of its content. But I imagine that for many people, its contents could be something of a lifeline.
CLICK HERE TO BUY THE BOOK FROM AMAZON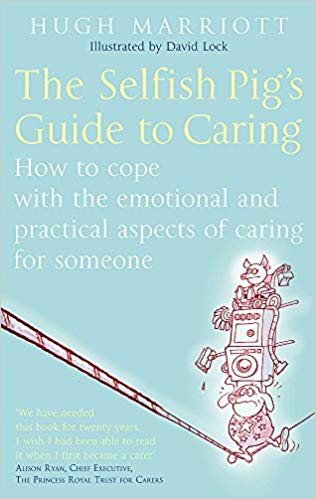 Other Features You May Be Interested In