Reviewed by Chris Doyle
With the MapMyWalk app you can track and map every walk and get feedback and stats to improve your performance. Whether you're a beginner on your first long walk or a pro, it's useful for staying on track and being motivated along the way.
The app syncs your data to other apps such as FitBit and Garmin, and you can take control of your nutrition by connecting it to MyFitnessPal for a comprehensive look at your calorie intake and burn.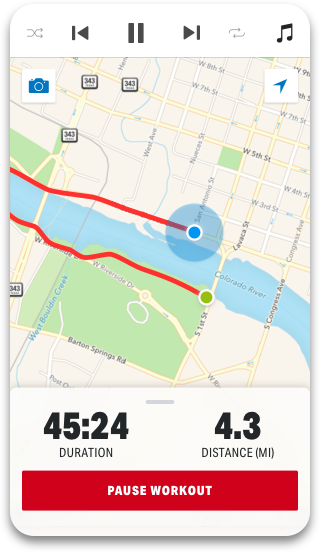 I particularly enjoy tracking my walks and workouts, and take my phone everywhere with me, so I found using the app a practical way of logging some of the longer walks I take at the weekend.
As the name suggests, while you're walking the app maps your route using GPS. I like the fact that you can save your favourite paths and add new ones too. You can turn on audio feedback to hear your stats while you walk such as pace, route, distance, calories and elevation – it's a good way of making sure you reach your goals.
The app also allows you to see what your friends are doing on your activity feed. I didn't use this part of the app as I prefer to set personal challenges, but I can see how it could be a good motivator and provide some healthy competition.
Overall, I enjoy using the app and its features to track my walks, however the signal can sometimes be an issue. GPS also uses a considerable amount of battery life.
Marks out of 5? 3.5
Other Features You May Be Interested In