Swimming can be a great way to relax and take gentle exercise. Here PH patient Katie Somerfield talks to Deborah Wain about her love of water – and there's some expert advice for others who may be thinking of dipping their toe in the water.
Taking a dip in a pool is one of life's simple pleasures and for events manager Katie Somerfield a swim has always formed part of her weekly routine.
A strong swimmer, Katie, 31, of Bristol, finds moving through the water meditative and freeing.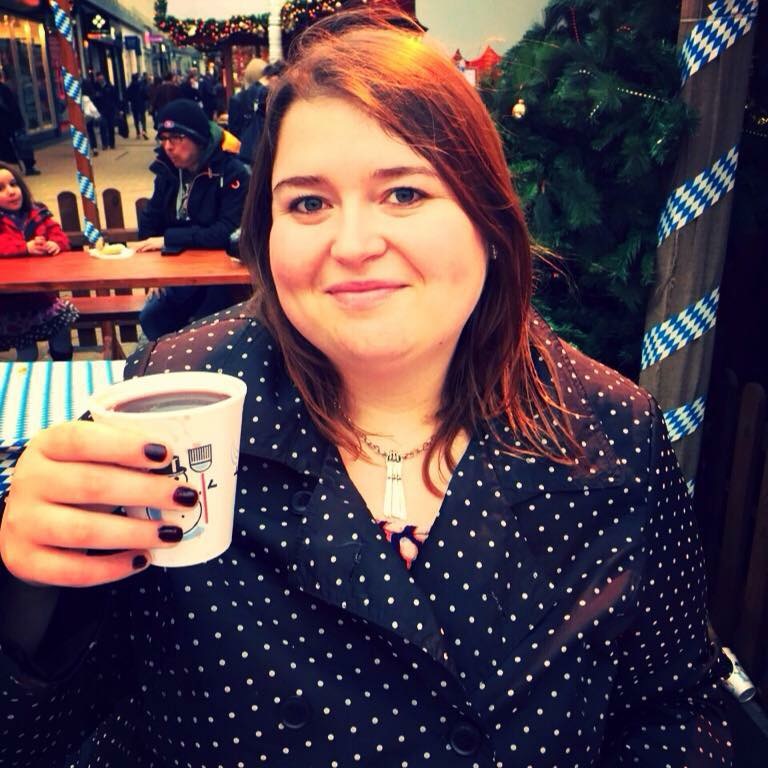 All that changed when Katie became unwell with what she later discovered was PH. Over the nine months prior to diagnosis as she struggled to find out what had caused a blackout and other debilitating symptoms, she could barely walk let alone swim.
When Katie's condition was eventually confirmed last summer, she was told she might need intravenous medication and that could mean she may not be able to swim again.
The news hit Katie hard – as hard, she stressed, as being told she would not be able to have children. At the time, she was trying for a baby.
"It broke me as much," she recalled. "I think there are certain things you do in your life that form part of your identity and for me swimming has been one of them. For me it's a form of meditation and I go into my own world.
"Also family summers have always been spent enjoying the sea at Weymouth and thinking I'd not be able to be part of that in the future was awful."
For two weeks, while specialists at Bath's Royal United Hospital tried her on a course of oral therapies, Katie seized every opportunity that she could to take to the water. Fortunately her treatment proved immediately effective. Today, Katie continues to swim weekly at her local pool and enjoyed the water during a holiday in Menorca last September. Katie believes the activity aids her breathing, and said:
Doctors used to think that people with PH should not exercise. They now recommend at least some exercise for people with the condition although it's important not to overdo it.
When it comes to swimming, the advice is always to make sure you talk to a doctor before you start.
Carol Keen, lead therapist in specialised medicine at the Royal Hallamshire, part of Sheffield Teaching Hospitals NHS Foundation Trust, said: "There are significant impacts on the body, and particularly on the heart, from being immersed in water. Anyone with PH who is thinking of swimming should seek advice from a doctor first.
"Once cleared by the doctor, they should begin, as they should with any form of exercise, very gently, doing only a small amount and gradually build it up.
"This is even more important when exercising in water, as it is much more demanding than exercising on land, and so it is easy for people to overdo it."
Using a flotation device can be useful to help you to rest and catch your breath. It's wise to exercise with a partner, too, in case you need help at any point. Also, stop when you need to rest or if you feel dizzy or breathless.
If your doctor has said it's okay for you to swim, here are some pointers to help you to take the plunge:
What to wear?
The most important thing is to feel comfortable in the water. Make sure swimwear fits properly and you can cover-up if you like with close-fitting clothes. Goggles are a good idea if you want to protect your eyes from the chlorine and prescription ones can be purchased.
Where to go?
Contact your local authority for full details of facilities near you as well as timetables, special sessions and lessons. Alternatively visit the following online link www.swimming.org/poolfinder
Water confidence holding you back?
Not everyone has learned to swim as a child but that doesn't mean you can't take to the water as an adult. Beginners' classes will help you to overcome your fears.
Other Features You May Be Interested In