"The help I received has changed everything"
Wendy Clemmet struggled to cope when she was diagnosed with PH, but after accessing help through Anxiety UK, the former childminder has learned to manage her mental health and live a happy life. She spoke to Mary Ferguson at her home in Barnsley, South Yorkshire.
Like many people with pulmonary hypertension, 47-year-old Wendy's journey to diagnosis involved increasing breathlessness and multiple tests.
Initially thinking she simply needed to increase her fitness, Wendy delayed visiting her GP – but when she started to experience palpitations, chest pains and dizziness too, she was referred to her local hospital. Here, an echo revealed the right side of her heart was enlarged, and she was sent for an MRI.
A long wait for results ensued, and when Wendy's chest sensations became increasingly alarming she went back to her GP, who referred her to her nearest specialist centre.
Here, a right heart catheter in 2017 confirmed Wendy had idiopathic pulmonary hypertension – three years after she first started experiencing symptoms.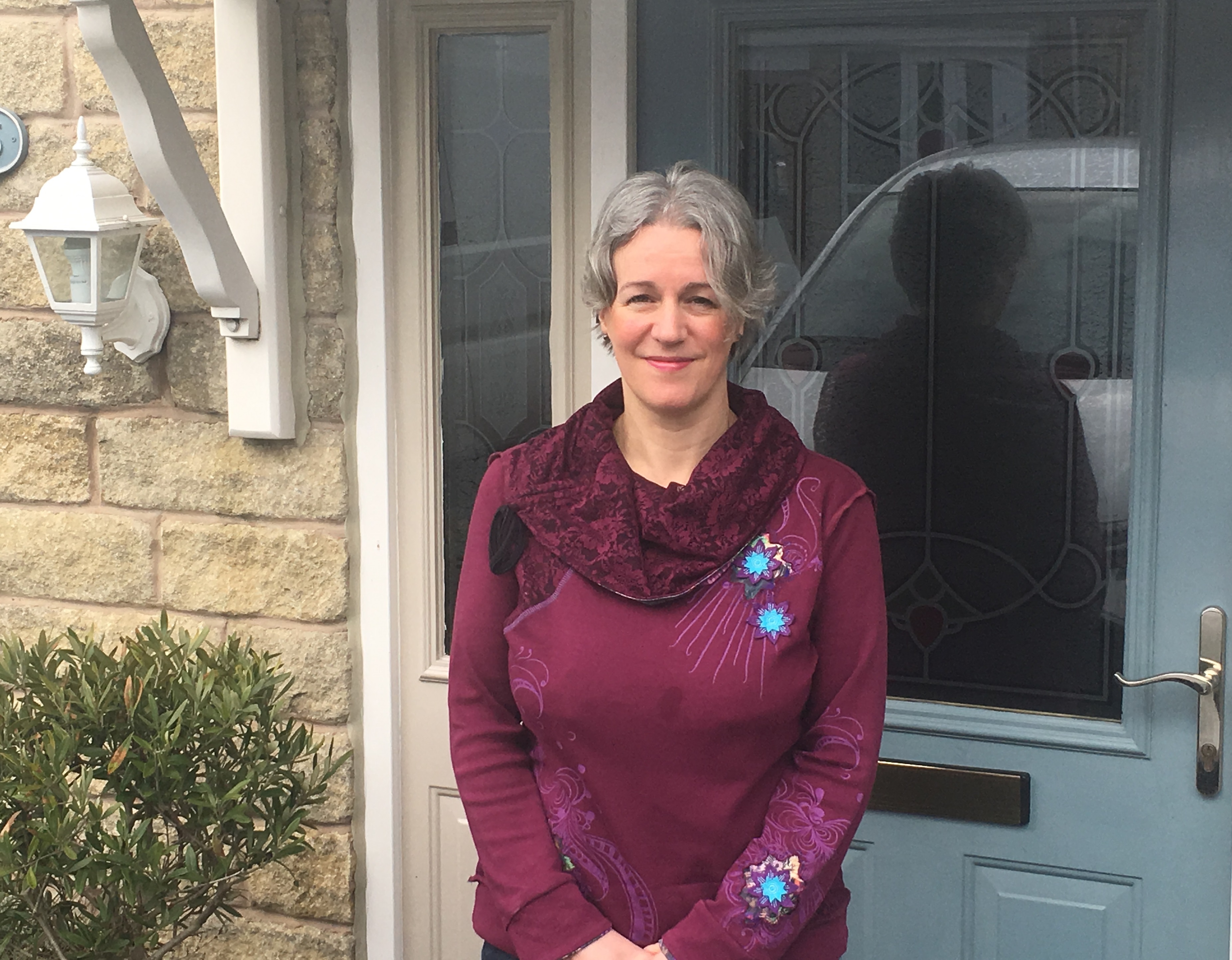 As soon as PH was mentioned as a possibility, Wendy started googling. "I found a lot of really harsh stuff online", she said, "and although I tried to only read reliable websites, all the information about quality of life and life expectancy really upset me and sent me into a bit of a decline. The bottom just fell out of my world."
As she waited for her diagnosis, Wendy's worries were affecting her physically as well as mentally.
"When I went for my first visit to the specialist centre it coincided with experiencing debilitating Irritable Bowel Syndrome (IBS) symptoms, which I think was down to the stress of it all. My whole body felt like it was fizzing. There was so much adrenaline. I found it really difficult to function."
One of the things making Wendy so anxious was the thought of having a right heart catheter and she wasn't the only one worrying about it. Her son Daniel overheard her talking on the phone about what the procedure involved and Wendy believes the stress of thinking about it, at only 11 years old, caused him to develop shingles.
"My husband couldn't get his head around it either, he can't even watch Casualty, so it was a very stressful time for all of us."
It was at that point that Wendy decided to travel with her family to the PHA UK Resource Centre in Sheffield and find out more about the condition. It was during this visit that Wendy found out about the charity's partnership with Anxiety UK, but she was initially reticent to get in touch.
My whole body felt like it was fizzing. There was so much adrenaline.
"Because I was responding well to my PH medication, physically I felt like one of the lucky ones, and that made me feel guilty about using resources that other people more in need could access. But I decided to contact Anxiety UK anyway, and in hindsight I can now see how much I needed to."
After getting in touch with Anxiety UK through the dedicated PHA UK contact channels, Wendy was offered a choice of finding a therapist local to her that she could see face-to-face, or accessing therapy via Skype or Face Time. She chose Face Time sessions, and once a week for eight weeks, retired somewhere quiet with her iPad to talk to Tina, a mental health professional based in Bournemouth.
Wendy said: "I didn't feel like I was missing out by not seeing someone face-to-face. It took the stress out of having to drive somewhere and find a parking space, plus the time it would have taken to get there.
"Tina taught me about relaxation techniques, breathing exercises and de-catastrophising. She introduced me to mindfulness, and a whole range of other techniques, without ever over-facing me. They were all introduced gradually, over the course of the sessions."
The therapy helped Wendy cope with her second right heart catheter, and she now feels prepared for the time when she will need another – whenever that may be.
I feel so much better about my situation now.
"I kept reliving the experience of having the catheter, over and over again. But Tina taught me to imagine locking the memory in a leather-bound book, sealing it with a good memory, and shutting it all away in a room in my mind. It doesn't eat me up all the time now."
Wendy made notes after every therapy session, and now goes back to them when she feels she needs to. "It makes me feel a lot better knowing they are there, and it also helps me see how far I've come."
Wendy, who had never accessed psychological therapy before, didn't expect it to help as much as it did. "I always thought I had a strong mind, so never needed that sort of thing. But you'd have to be a pretty tough nut to have all this happen to you and not be affected by it. The help I received from Anxiety UK has changed everything. I feel so much better about my situation now. It's made a massive, huge difference to me."
Wendy is now using physical activity as a way of maintaining her mental health, and credits going for a walk every day with helping keep her on track. She's also started Pilates and is in the process of persuading her husband they should get a dog. "I do think that learning to manage my anxiety has helped my PH too", she added. "I remember being told by a specialist nurse that one of the most important things you can do is to keep stress under control. For so many reasons, I'd encourage anyone struggling with anxiety to access the support that's there."
Other Features You May Be Interested In