My body, my fight, my hope for my little boy
Jo Martinez's eldest son Zack, six, was diagnosed with Eisenmenger Syndrome and pulmonary hypertension at the age of two and under the care of Great Ormond Street Hospital, he started receiving medication a year ago.  12 months on, Jo is doing everything she can to help raise awareness of PH and fundraise for drug research, including losing three stones and overcoming a knee injury to take part in her first triathlon. Here, Jo shares how she keeps motivated to push her body to the limits and how she strives to offer Zack a normal and happy childhood.
"Since Zack started taking his medication I desperately wanted to do something to fundraise for drug research as the threat and fear of the inevitable became more real.
A few years ago, I raised money through a pound for pound challenge (£1 for each lb lost), losing 44lbs and raising over £4,600. This spurred me on to take on my next challenge, but this time it would be harder, which meant improving my general fitness, overcoming a knee injury and losing some post-baby weight.
I have three kids who require a lot of running around and carrying up and down the stairs. I just felt unfit and wanted to be 'fit for purpose', 'fit for mumming about'! And what better motivation than fighting to raise money for drug research for my gorgeous little man who will need more medication as he grows up.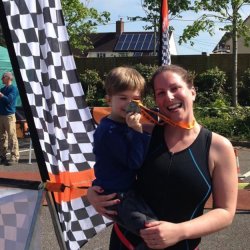 My mission in life is to give my three children a happy, normal childhood…
I was completely petrified of taking part in a triathlon. I am a good swimmer, so I knew I could do that part easily and jogging was my 'go-to' exercise while my children were small. However, I needed to get my fitness levels up to train properly, so I joined a gym and started working on my running and weights and general cardio.
As I got more into the exercise, I started to think that one day I could actually attempt a triathlon. Even if it took all day, it would still be an achievement, right? So I signed up for the Ringwood Results Triathlon in April 2017 – a 600-metre swim, 28-mile bike ride, and a 9km run through the New Forest in Dorset.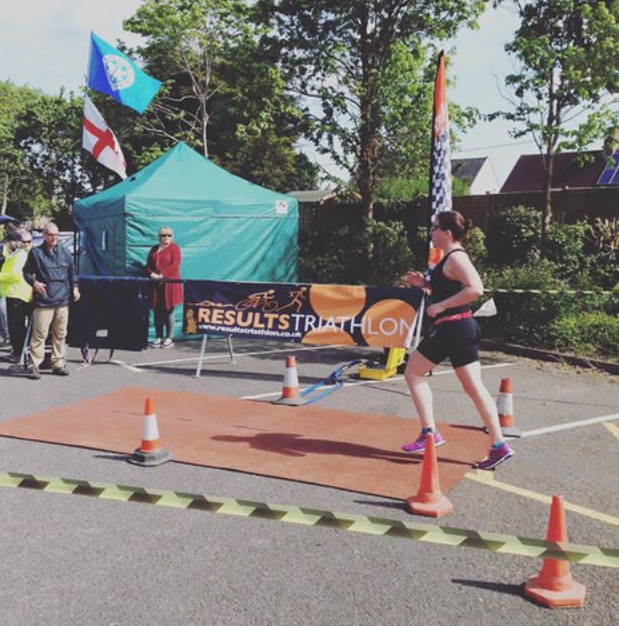 I pushed myself every day for a year, clocking on average ten hours of full-on exercise each week to get me into shape. Then, as the triathlon got closer, I practiced more lengthy swims, and transitions between the bike and running – nothing feels as bad as that jelly numb feeling in your legs and feet when you come off the bike and have to go straight into a run!
Every run I went on I would think of Zack's little lungs gasping for breath and how he is challenged on a daily basis to do the simple things that we all take for granted. Every time I woke up aching and wanted to put off getting my butt kicked again in the gym I pushed myself to do it; because all I have to help save my boy is my body, my fight, my hope and my determination.
My mission in life is to give my three children a happy, normal childhood where they can climb trees, have water fights and build sand castles, and although Zack is on sildenafil and has restricted ability when it comes to cardio activities, he is happy.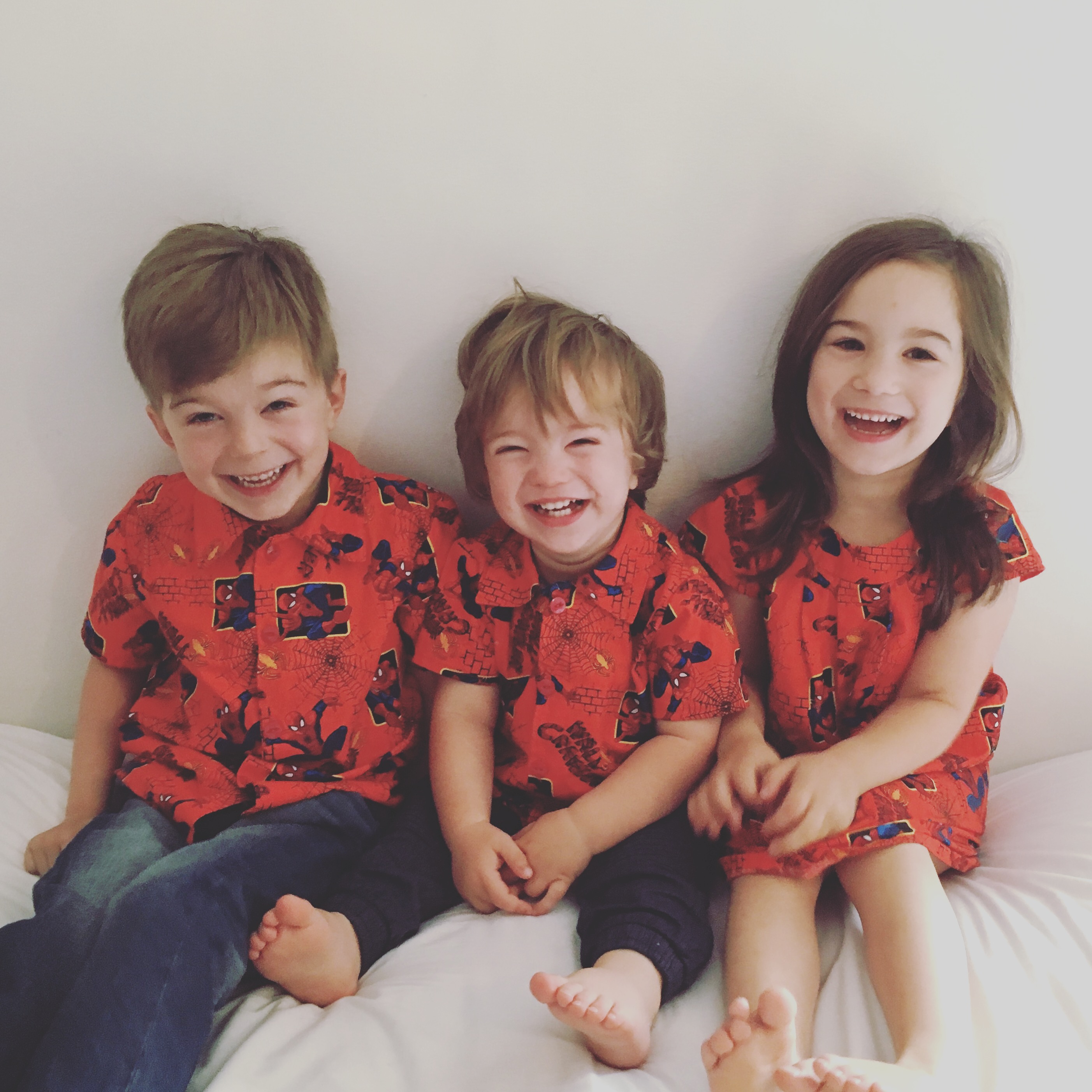 Sometimes I feel like a swan paddling away under the water to do things to help make the idyllic lifestyle happen (like piggy backs up the stairs and shoulder carrying when we have gone off on a scooter mission and can't scooter any more), but I guess most mums feel like that.
I desperately want to find a treatment that will help Zack lead a happy and normal life and one day avoid a double lung and heart transplant. This drives me to want to push my body to its limit to raise vital funds and awareness of this serious condition. The hard part of Zack's diagnosis is that no one seems to know or understand what it is or how hard it is for him. He looks like a perfectly normal little boy on the outside. He doesn't generally
get very poorly because he has Eisenmenger Syndrome which is not as aggressive as primary pulmonary hypertension. However, the more severe stuff will be to come.
I find that awareness of the condition is a challenge and find it very hard to explain to people in a few words what he has and how it affects him. Often I get blank faces, then heartfelt sympathy, which is hard to deal with because it is such a serious issue. But how do you react when someone tells you about a terrible condition that will affect a child every day of their life? It's very hard to know how to respond.
What makes everything seem that bit easier is having a supportive family who understand Zack's illness. My brother even took part in the triathlon to support us and in total we raised over £1,300.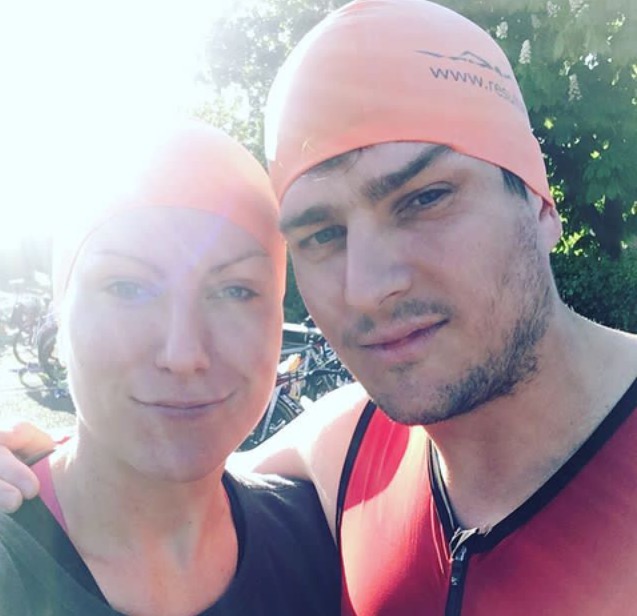 Since completing the triathlon a few of the mums at school are now more in the loop but it's bittersweet because as much as I want people to understand, I also don't want anyone to treat him differently.
Our most recent drama is that Zack's classroom next year is up two flights of stairs. Anyone with PH or supporting someone with the condition knows this will bring its own challenges.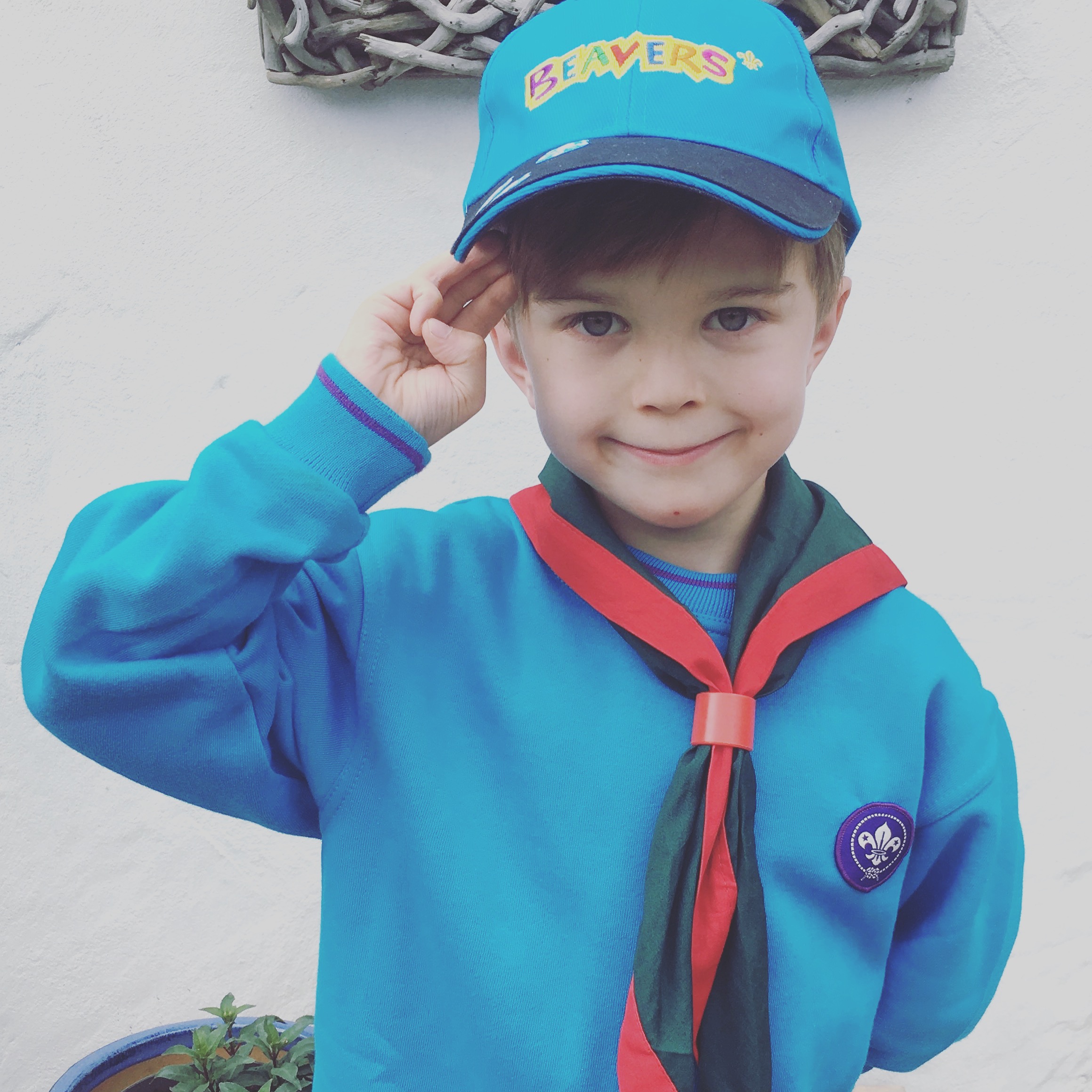 All Zack needs at the moment is a full and happy childhood so he's able to try new sports and activities, but for those around him to understand his limits and that he will need a rest to recoup and to not make a big deal of it when he does. I have found everyone has been good at this so far.
He recently joined Beavers which has enabled him to take part in so many activities. It has been such a relief to find a hobby for him that suits his personality so well. Zack's happiness motivates me to continue to find new ways of fundraising for PHA UK and I've already booked my place in a half marathon and have also applied to do the London Marathon next year. I wouldn't call myself a runner and recently hurt my back, so I'm not sure how this will go, but I believe it's always worth working towards something. Plus Zack wants me to get another medal for him to play with!"
Other Features You May Be Interested In